The job your solicitor does for you when buying off-plan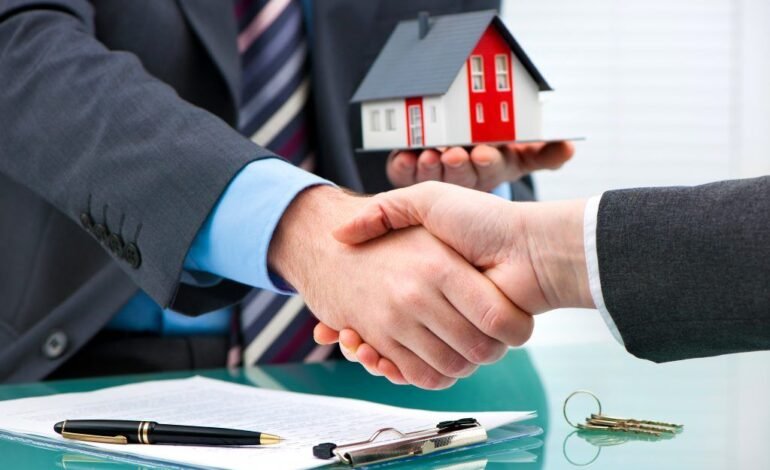 Thinking of buying an off-plan property. This article explains the job of your solicitor in the property purchasing process.
When buying property off-plan there are many more things to think about. Your prospective property is not completed. It might not of even started being built. There will be staged payments, and complex provisions, terms, and clauses in an off-plan property contract. A solicitor will walk you through the process and alert you to any potential issues located within the small print.
The first stage of buying an off-plan property is making a reservation. This is when you pay a deposit and the sales agent will remove the property from the market whilst your appointed solicitor does the necessary due diligence. A property contract will be sent to you, if you haven't already received one.
An off-plan property contract explained
A property contract will outline the terms and conditions of the sale. As you can expect, this contract will outline quite a bit of information.
The contract will disclose all charges that are associated with the sale
Any fixtures and fittings agreed with the developer will be included
The contract should also specify when the build will begin
A full outline of the stage payment process detailing when each stage payment is due
If interest is paid on deposited funds this will be written into the contract
There is likely to be a copy of the plan of the property and of the development
The title to be transferred should also be included
A stop date is usually built in to protect against delays in the build process
Typically this contract is a very detailed document and the role of your solicitor is to guide you through it.
The job of your solicitor in the build up to exchange of contracts
When you reserve an off-plan property, the developer will usually only expect you to get to exchange contracts within 28 days, unless and extended exchange has been negotiated. If you don't adhere to this, you could lose your reservation and deposit.
Therefore your solicitor is working within a tight timescale. Here's what you can expect from your solicitor in the build-up to exchange of contracts:
Week 1:
Your solicitor will send you a Client Care Letter. This confirms their charges and terms of business. If you're happy with these terms, you simply sign and return this letter. This letter gives the solicitor permission to act on your behalf.
Your appointed solicitor will now request all the appropriate legal documentation from the developer's solicitor.
Week 2:
Your solicitor will review all the documents and contract. If all is in Ok, they will ask you for the search fee. Once this is paid, they will do a number of searches against the property. A more detailed breakdown of these searches are enclosed here.
If there are queries which arise from the review of the legal documents, your solicitor will inform you. He/she will then liaise with the developer via their solicitor. Only when all issues have been resolved will the solicitor advise you to continue.
Week 3:
During the third week, the solicitor will ensure that any outstanding queries have been resolved. They will ensure that the searches are satisfactory.
Assuming all is ok, your solicitor will give you a copy of the contract to review. You will receive banking instructions of where you pay the deposit.
Week 4:
At this point, your solicitor will get you to sign and return the contract. You'll need to arrange for the deposit money to be paid into the solicitor's escrow account.
Once they have received your signed contract and deposit, the solicitor will arrange for the exchange of contracts and payment of the deposit to the developer.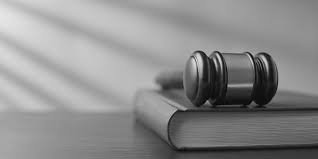 The job of your solicitor at Completion
There is usually a long time period between exchange and completion when buying off-plan. This is completely different to buying a built property.
Buying existing property
When buying a built property, the time between exchange and completion is very short. On average you exchange around 7-28 days before completion. Though it is possible to do both on the same day.
As completion is just around the corner you need to ensure everything is in place prior to exchange. This is because at exchange, you are legally committed to the purchase. At this point mortgage finance will be in place if needed. Contents insurance will also need to be arranged.
Buying off-plan
Buying off-plan comes with its own set of complications. One particular area of concern is mortgage finance. Most lenders are happy to offer a mortgage in principle. However, if the build period is longer than the offer, you are likely going to have to re-apply at a later stage. At this point your circumstances may of changed. With this in mind, it is wise to consider whether your financial situation could change in the ensuing months before committing to buy. This is why we recommend speaking with one of our regulated partners, who have a thorough understanding of the mortgage market. They offer you sound financial advice.
At completion
Once you approach completion, your solicitor will contact you to inform you of the process. They will arrange for the final payment to be made to the developer. At completion you will get a chance to check out the property to ensure it is fit for purpose. If this purchase has been arranged through us, we will oversee this process for you through our aftercare team. They will snag the property and search for any potential defects.
For you, the time after completion is used for decorating and unpacking. Or with rental property arranging for new tenants. For your solicitor, there is still legal work to do. After completion, they'll file your stamp duty land tax return, receive notice from the freeholder (if leasehold) and register the property in your name at the Land Registry.
Advantages of a specialised off-plan property solicitor
We recommend that you employ a solicitor who is used to this process. As a solicitor will need to understand the complexities of buying property off-plan and have experience of the doing so.
As deadlines are tight your solicitor will need to work with speed. When arranging an off-plan purchase through Esper Wealth we can put you in contact with a specialised off-plan property solicitor. The solicitor will be intimate with the development having already done research for other clients.
The role of your solicitor when buying property is an important one. There are a number of key questions which you should ask when buying off-plan property. At Esper Wealth we undertake thorough due diligence before recommending any developer to our clients.