Important legal documents to keep for your house purchase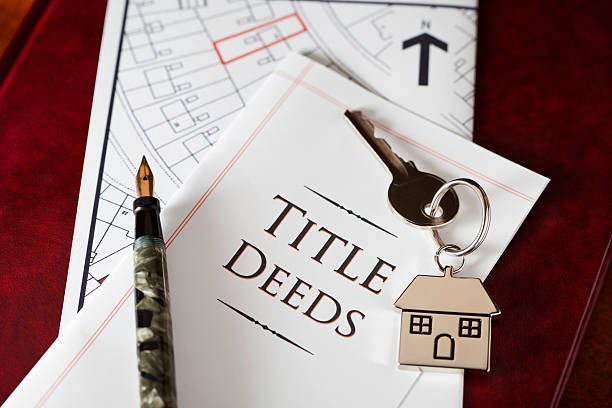 Buying a house can be a long complicated process and it can be easy to forget some of the finer details. We have composed a list of important legal documents for buying a house that you need to have and keep.
The first two documents you need are ID and proof of address. This is to prove to your solicitor or conveyancer that you are who you say you are. Your solicitor will ask for photo ID (either a passport or driver's licence) and proof of address in the form of a utility bill or bank statement dated within three months. This is to comply with money laundering rules and regulations.
Important legal documents your solicitor should provide
During the purchase process your solicitor/conveyancer should give you the most important legal documents. These are:
Copy of the lease. If your property is leasehold, your solicitor will give you a copy of the lease and any service charge accounts or forecasts.
Energy performance certificate EPC. This must be included with a sale by law. It shows how energy efficient your new home is and an estimate of what it should cost to power and heat it.
Fittings and contents form. This forms tells you exactly what will be left in the property when the seller vacates. It tells you whether the curtains, light fittings and floorings are included in the sale. White goods and furniture may also be included. You should read this form carefully, to make sure you are happy with what they plan to take when they leave.
Indemnity insurance. You should have a copy of any restrictive indemnity insurance policy, chancel repair indemnity insurance or any other legal cover if needed by your solicitor. If it is required, the reasons for this will be explained in the solicitor's report on title.
Management pack. If you are buying a leasehold property, or you own a share of the freehold, you may need to get a management information pack. Sometimes this is referred to as a leasehold pack.
Property information form.  The TA6 Form is completed by the seller, it gives important information on the property being sold, to the buyer. it contains lots of practical information like the location of the water stop cock, electricity and gas meters, plus confirmation of who is responsible for which boundary fences.
Report on title. Your solicitor's report on title is an important legal document to keep safe. It should include a summary of the legal title and property search results.
Stamp duty receipt. Your solicitor should confirm that stamp duty has been paid within a month after completion.
Title deeds. This document has now been digitalised. You should still get confirmation from your solicitor that they have registered you as the owner of the property. Your solicitor should provide you with a copy of the registered title showing you as "registered proprietor" within 10 weeks of completion.
Warranty. When buying new build property you should have a copy of your Buildmark (NHBC) or other new home policy/warranty documents. You can find out more in our guide to who provides new build warranties and what do they cover?
Useful links
You can access our article what a property solicitor does and why you should use one to find out more about the conveyancing process. When buying property the two most important dates are exchange of contracts and completion. Click on these links to find out more.
If you are buying property-off plan you should read our article titled the job your solicitor does for you when buying off-plan. We have also composed a list of important questions to ask when buying off-plan.
At Esper wealth our progression team will help you through the property purchase. Contact your property consultant today to find out more information.