Who provides new build warranties and what do they cover?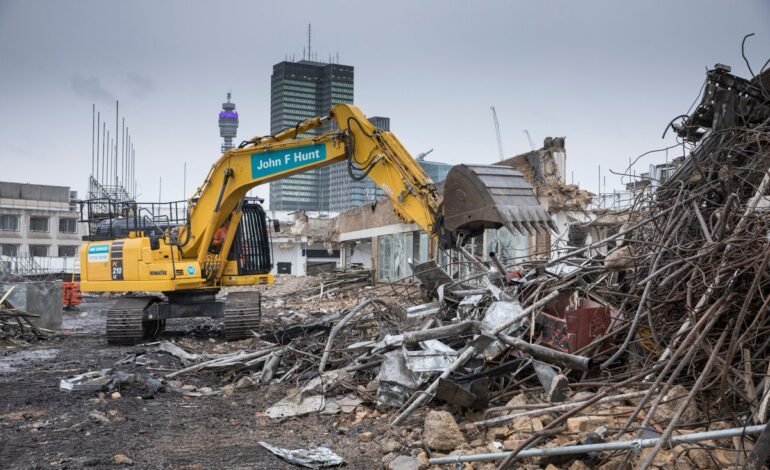 New build warranties are an important part of consumer protection when buying a new home. This article explains how you are protected.
Many people like the idea of buying a new home. One of the attractions is house builders offer warranties in case things go wrong. However, not everyone fully understands what's covered by these polices.
Who provides new build warranties? And how long do they last?
The three main providers of new home warranties are the National House-Building Council (NHBC), Local Authority Building Control Warranty (LABC) and Premier Guarantee. The NHBC is the largest and most widely used. You can find information on their standards here. Or alternatively, you can access this information from our downloads section.
All companies that sell new build warranties must sign up to a consumer code, which is there to protect consumers during the sales process. The Consumer Code for Home builders offers a dispute resolution service when things go wrong. All the main providers operate under this code. This code came into effect in 2010. It consists of 19 requirements and principles that Home Builders must meet in their marketing and selling of homes and their after-sales customer service. You can access both the scheme and requirements from our downloads section on our website. In short, the code covers the three stages of the home buying process. These are pre-contract, exchange of contract and during occupation.
Other warranty providers operate their own consumer codes. The consumer code operated by Build-Zone, is called the Build-Zone Code of Conduct for home builders. Whilst the Federation of Master Builders (FMB)'s subscribes to the Consumer Code for New Homes CCNH.
Typically, these policies last for 10 years.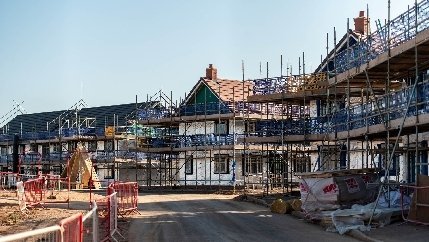 What do new build warranties cover?
Once the property is built, the warranty is split into two periods. The first two years are covered by a defects insurance period. Then when the defect insurance expires, the structural insurance period kicks in.
Defects insurance period
During the first two years, the policy covers most defects. Except for wear and tear and minor defects such as plaster drying cracks. During this period, contact your builder directly in the first instance. If your builder is no longer in business, contact NHBC or your warranty provider. Typical defects include leaking pipes or windows letting in rain because they're not sealed correctly. For these types of issues the builder is obliged to come and fix them.
Structural insurance period
In years 3-10, the policy will only cover major defects, such as structural or weatherproofing problems. During this period, minor defects are now excluded. Anything which would cost less than £1500 to fix, in the case of the NHBC. During the structural insurance period years 3-10, the builder is only responsible for major problems with the structure of the property. This includes roofs, chimneys, ceilings, the external render, foundations and load-bearing parts of the floors.
The smaller 'defects' are now your own responsibility. This includes non-structural defects such as problems with your gutters or fixtures and fittings. As part of our aftercare we advise clients to keep an up to date snagging list to ensure all defects are dealt with within the two year window.
What are the exclusions to the cover?
Natural wear and tear isn't covered by a new home warranty. Neither is weather damage or any problems resulting from you not upkeeping your home correctly.
Damp may be covered, but only if its the builders fault. For this check your warranty provider's standards to determine liability.
Read the small print
It is important to realise that all warranty providers are acting on behalf of insurers. Some of these insurers may not be will to pay out on a number of things. It is important for you to read the warranty documentation to see your level of cover.
Insurance providers are rated according to their size, financial stability and solvency. This determines their ability to honour any claim. As a structural warranty is for 10 years, it is important to only deal with reputable insurers. You can find the rating of an insurer through the main credit rating agencies. These include Fitch, Moody an S&P.
What do I do if I spot a defect?
If you spot a defect within the first 12 months then contact aftercare. We will liaise with the developer on your behalf. If a defect occurs after 12 months you need to contact the developer direct. As long as this defect is registered within the first two years you are covered. However, it is important to not wait and let a defect get worse. You could be in breach of the warranty or result in an unsuccessful claim if you spot a defect and let it get worse and cause more damage. This is because the problem could have been resolved earlier at less cost and damage to the property.
What if the builder won't honour the warranty?
The various consumer codes (Consumer Code for Home Builders, the Consumer Code for New Homes, the Consumer Code for Builders of Homes for Sale) are there to ensure consumers are protected from undesirable trading practices when buying a new property. All of the codes offer a dispute resolution scheme which you can use during the first two years.
In the future a New Homes Quality Code will be set up. This is an independent not-for-profit body which will evaluate the build quality of new homes and the customer service provided by developers. This will be overseen by the New Homes Ombudsman. These current codes will still apply to homes built before the launch of the New Homes Ombudsman.
The Financial Ombudsman Service
If you are dissatisfied with how your warranty provider has dealt with your case, you can complain to the Financial Ombudsman Service. This is available only after you make formal complaint to your warranty provider and they have not resolved the issue.
Aftercare
Aftercare is a service which is offered by most reputable property companies. The function of aftercare is to act as a middleman between the buyer and the developer during the immediate period after you complete on your property. If there is any defects on your property or you are unhappy with anything then we want to know about it so we can rectify any issue. You can find out more about aftercare here.