The investment process explained
We understand that investing can sometimes feel a little daunting, even at the best of times. This is especially true if you are unfamiliar with the investment process, or if you're committing a large sum of funds.
You may have feelings of doubt, or apprehension about knowing what to expect next. Be rest assured, that these feelings are very common, even to more experienced investors. As an investor, it is important that you know how any investment process works, including your commitments and rights.
In this article, we explain the investment process for the most common type of investments that we offer. We hope that this will give you are clearer insight into what to expect.
Investment objectives
It may seem counterintuitive, but the first step toward in the investment process should be to identify your end goal. To you, this may mean having more money at retirement. Alternatively, it may mean an immediate passive income, or simply building up extra capital to pass down to future generations.
Your goal should be also specific, identifying how much you need, and what timescales you have to accomplish your goals. As only by understanding what you want to achieve can you select the option that best fit your needs.
Is this investment aligned to my goals?
The next step in the investment process is to identify whether the investment is correctly aligned your goals. If an investment is not serving your financial objective, then it is likely to be the wrong choice.
If you are a larger investor, you may take more of a holistic approach. By this, we mean that the investment might not be one that immediately is aligned with your investment objectives on its own but is aligned as part of an investment portfolio.
An example of this may be investing in SEIS-qualifying companies to offset a sizable capital gain.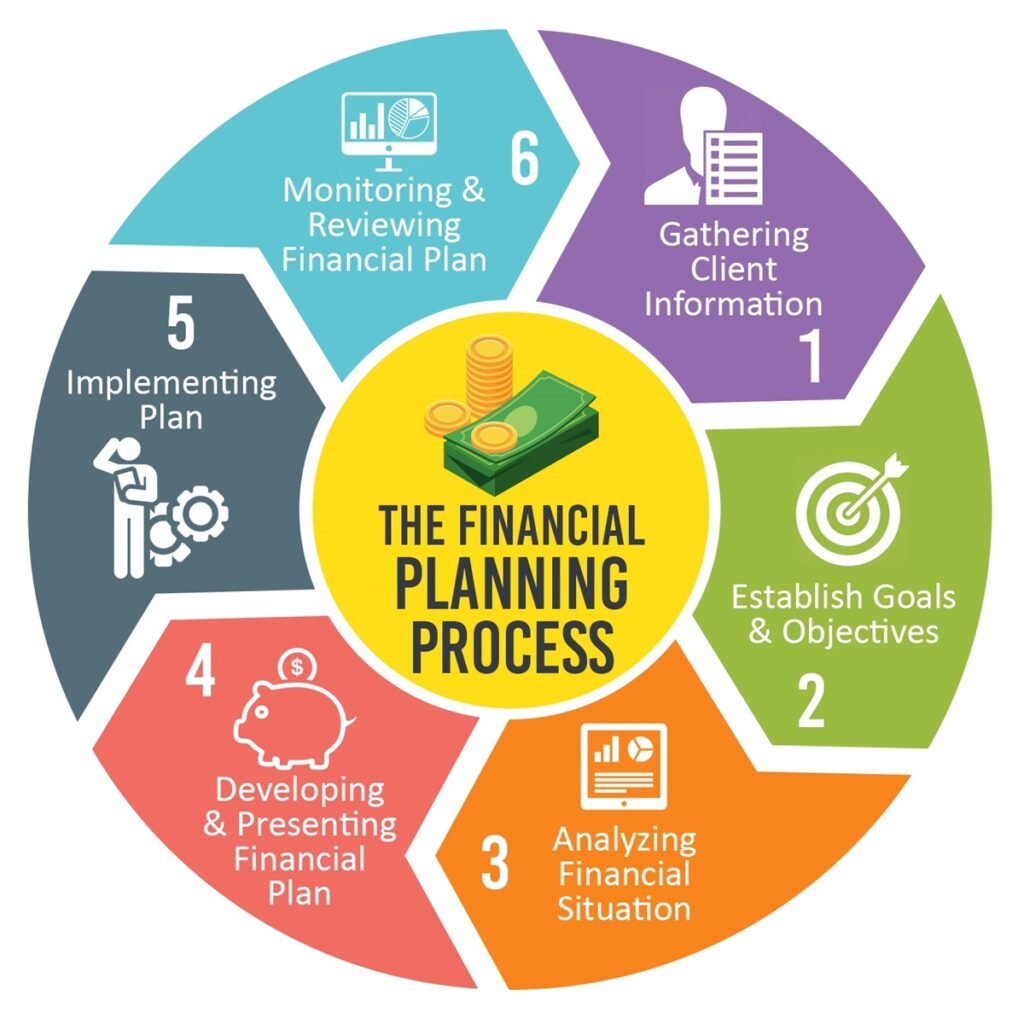 Investment review
For investors who are unsure about how to achieve their financial goals, we offer a free investment review. During an investment review we will spend time getting to know you, in so that we can understand your investment objectives and attitude to risk. We are then better placed to identify the right type of investment that is most aligned to your specific needs.
If you are already confident about want you want to invest in, then an investment review is not likely to be needed. You are perhaps ready to make an investment.
Third-party experts
Before committing to any investment, it may be wise to speak with a third-party expert. This is especially the case if you are looking to buy a property through a mortgage. As you need to feel confident that you can obtain mortgage finance at a rate preferable to you.
Other third-party consultants could be an IFA or a tax advisor, who is trained to give you professional advice. At Esper Wealth we can introduce you to a range of professionals who will be able to offer specialist guidance to ensure that any investments are structured correctly.
Making a reservation
Before you make a reservation we are duty bound to explain to you your rights. All FCA regulated products come with a 14 day cooling off-period. This means that in the first two weeks after making an investment in this product type, you can change your mind and expect a full refund. These products are typically property funds, stocks and bonds as well as other finance related products.
When buying a property directly you are not covered by the FCA. Instead, any property company must be coved by one of the property redress schemes. At Esper Wealth we are covered by The Property Redress Scheme (PRS).
Instead of having a cooling-off period, property is managed in a different way. For normal property purchases you can put in a formal offer and you are not obliged to purchase until the exchange of contracts. This means you or the seller can pull out of the contract at any time without penalty.
If you make a reservation through a development company you would be expected to pay a reservation fee before making an additional payment at the exchange of contracts. Typically the reservation fee is around £5,000. This fee removes the property from the market, so no one else can buy it. Usually, reservation fees are non-refundable, so it is important to be sure that you want to proceed before committing to a reservation.
However, there are instances where you can pull out without penalty. One of these instances is if your solicitor feels that the purchase is not right for you due to uncovering something negative when doing their due diligence. This is why it is important to appoint a solicitor when buying property, as they are there to look after your best interests in any property deal.
What happens next?
This depends on the type of investment you have made. If you are buying a standard property you are only committed to buying the property in exchange of contracts. Payment is paid in full at completion. When buying off-plan you will be kept informed of the process by the progression team. It is their job to help you complete on the property. When buying off-plan, you will receive a new build property. This comes with up to ten years worth of protection. As part of our commitment to you, we will offer aftercare for the first 12 months after completion. During this period we will act as the middleman between you and the builder to deal with any problems that may arise with your property.
Protection
If you are selecting an FCA regulated product you are able to gain protection from them. They ensure that any authorised firms correctly administer advice. So if you made an investment of the back of a firm's advice you have a degree of protection.
At Esper Wealth, any investment that comes under FCA regulation will be signed-off by one of our regulated partners who will explain to you any risks attached to this investment type.
When buying property, The Property Redress Scheme offers free independent advice for investors if they feel that they have been misrepresented. Their policy is that you should always contact the property company first to resolve the problem. If you don't receive an amicable outcome they can intervene.
As a company, we have a formal structured complaints procedure in place. This can be found at the bottom of our website.