Should I invest in a furniture pack for my investment property?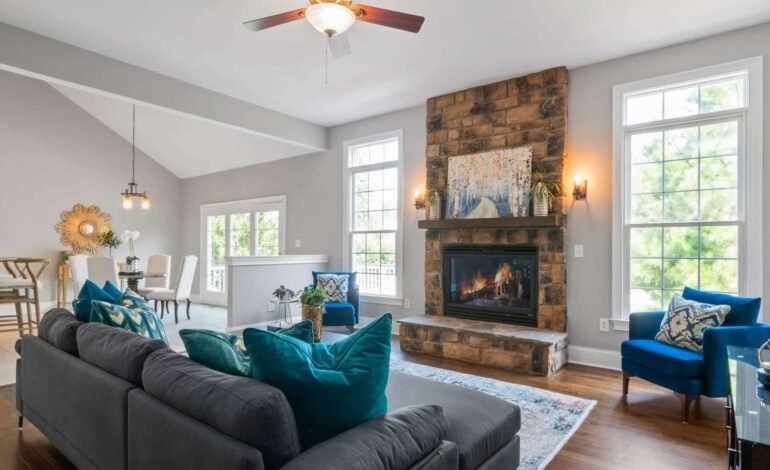 As a property investor, buying a property is only the start. There are a number of important questions which still need to be addressed. One of them is deciding whether you should furnish your buy-to-let property. Then assuming you do, should you invest in a furniture pack? This article looks into this important consideration.
The UK property market has changed significantly over the past 20 years. The buy-to-let market has grown rapidly and now accounts for 19 per cent of households in England. This percentage will continue to rise further, with many would be first time buyers now priced out of the market.
The escalating house prices have pushed up rent prices in the private rental market. Private rent has risen by 8.7% in the last 12 months, and now stands at an average of £1,078 per calendar month.
| | | | | | |
| --- | --- | --- | --- | --- | --- |
| Region | Mar-22 | Mar-21 | Annual Var | Feb-22 | Monthly Var |
| Scotland | £770 | £682 | 12.9% | £760 | 1.3% |
| Greater London | £1,770 | £1,586 | 11.6% | £1,757 | 0.7% |
| North West | £871 | £788 | 10.5% | £860 | 1.3% |
| South West | £1,017 | £936 | 8.7% | £999 | 1.8% |
| North East | £589 | £542 | 8.7% | £583 | 1.0% |
| Yorkshire & Humberside | £743 | £688 | 8.0% | £730 | 1.8% |
| West Midlands | £804 | £746 | 7.8% | £800 | 0.5% |
| Wales | £726 | £677 | 7.2% | £727 | -0.1% |
| East of England | £1,044 | £987 | 5.8% | £1,037 | 0.7% |
| South East | £1,148 | £1,087 | 5.7% | £1,139 | 0.8% |
| Northern Ireland | £718 | £681 | 5.4% | £718 | 0.0% |
| East Midlands | £749 | £718 | 5.3% | £75 | 0.5% |
| UK | £1,078 | £992 | 8.7% | £1,069 | 0.8% |
| UK excluding Greater London | £910 | £847 | 7.4% | £902 | 0.9% |
The average cost of rent by region taken from HomeLet rental index
Should I furnish?
This is a good question and the answer depends on the type of property you are going to rent out. We have discussed this topic in greater detail in a previous article which you can read here.
Typically, if you own a family home, renting out unfurnished is the best option. However, for all other types of property, renting your property out furnished is the best choice. This is because it would add value to your investment yield. A study by On The Market backs this up. Their findings were the average two bedroom apartment generates, 21% more income than an unfurnished one. Despite this, some landlords don't think furnishing a property is worth the hassle.
There are a lot of decisions to make when opting to furnish. As the owner you would need to decide on the colour scheme and style, and make a choice on how to furnish your property. You are likely to ask yourself what products do I need to include? And what is the quality of furniture I should provide? With this in mind, we have provided some tips to maximise your rental yield by furnishing effectively.
Decisions still need to be made on the style of furniture and its durability, as well as arranging delivery and installation. And all of this needs to be done within tight timescales, to avoid void periods. Well, this is where a landlord furniture pack comes in.
Furniture packs add rental value
Furnished rentals are more accessible to a broader market. These include students, recent graduates, oversees tenants, as well as corporate and young professionals – demographics who often prefer furnished houses and apartments. By renting out a fully furnished property, with high quality pieces, this can add considerable value to your rental and help it stand out in the market – both aesthetically and monetarily. Your property will be transformed from a blank canvas into an inviting home.
The investment of a furniture pack will certainly provide an added appeal to tenants, so with this increase in demand for your property, there is potential for you to charge a higher rent for the duration of the tenancy. In the UK, the cost of renting a furnished apartment is significantly higher than an unfurnished one. Therefore, investing in a furnishing pack makes financial sense when buying property direct from a developer.
Furniture packs are cost efficient
Compared to purchasing items individually, furniture packages are a lot more cost effective. If you are really looking to keep your costs down, curated furniture packages allow you to provide your tenants the best furniture for the lowest price, without compromising on style or quality.
All the furniture included in the landlord furniture packages is designed for the rental market specifically, with structure and longevity in mind. The furniture is built to withstand a lot of wear and tear, so you won't have to purchase any replacement pieces any time soon. This is an important consideration as buying new furniture eats into your net rental yield.
Furniture packs save you time
As we have already explained, sourcing, delivering, and assembling the correct furniture for your target tenants is a time consuming task for any landlord, especially when there are multiple alternatives for you to choose from.
When you invest in a furniture pack which is designed specifically for landlords, you are benefiting from professional expertise. They strike the balance between affordability and maximising rental potential, by creating a home which people want to live in. Your property will be furnished to the highest standards using stylish, durable furniture designed to entice your ideal tenants.
A range of Options
At Esper Wealth we provide a range of options when you decide to invest in a furniture pack through us. Speak with your investment consultant, who will be happy to find the best solution for you.