Pro tips on how to furnish your investment property to maximise its yield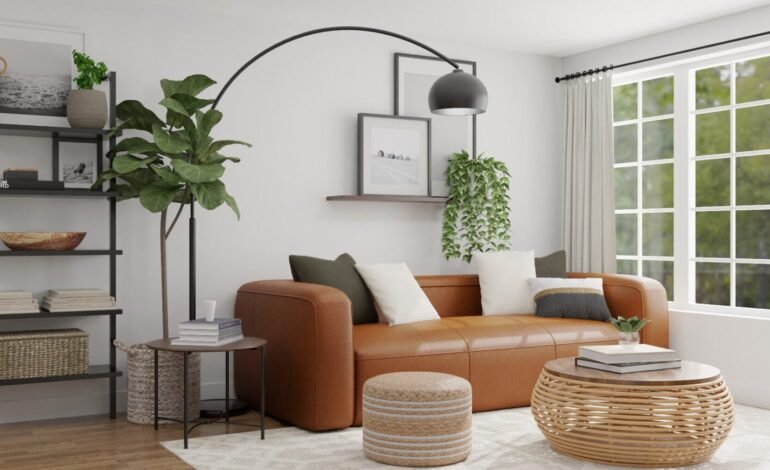 This article explains how to furnish your investment property in a cost effective way, to maximise its appeal to potential tenants.
One important and often overlooked aspect of investment property is designing a strategy for the décor. Getting the décor and furnishings right for an investment property is crucial, as it will make the property more appealing to prospective tenants. If tenants can visualise themselves living in the property, they are more likely pay the full asking rent. Your property is also more likely to be rented more swiftly. This will minimise void periods which reduces your real property yield.
Below we enclose some furnishing tips from property experts, on how to furnish your investment property to maximise it's appeal.
1. Colour schemes
Select paint colours in neutral tones which will appeal to a broad range of tastes. Avoid bold wallpaper or bright pieces of furniture as this can potentially turn off good tenants because it is not to their taste.
2. Flooring
Choose good quality carpets made from a material that is easy to clean. A mid-tone carpet will be less likely to show stains. Consider wood or laminate flooring for high traffic areas such as halls and kitchens. Bear in mind that most tenants prefer carpets in the bedrooms.
3. Lighting
Choose lights that have bulbs that can be changed easily or do not need to be changed very often like LED. Light shades should be provided for all ceiling pendant lights.
4. Curtains and blinds
Even tenants of unfurnished homes will expect window coverings throughout the property. Blinds can make a smaller room appear larger, but curtains are easier to clean.
Choose fabrics that are durable and clean easily. Avoid velvet fabrics that mark easily and in south-facing rooms consider pale colours which will not suffer from sun bleaching.
5. Living room furniture
If you decide to furnish your property, then sofas or armchairs, and a coffee table are a must. Consider adding built-in media units and storage made from painted wood. These tend to be more robust than stand-alone furniture and only require a coat of paint to freshen them up.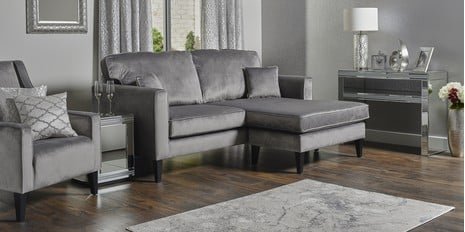 6. Kitchen/dining room furniture
Tenants of both furnished and unfurnished properties will expect the kitchen to include fully fitted cabinets as well as a fridge-freezer and an oven and hob. Most landlords also provide a dishwasher and a washing machine and tumble dryer. You may also choose to offer smaller appliances such as a kettle, toaster and microwave.
In furnished properties, you should also provide a table and chairs. Make sure you measure the space before buying furniture.
Some furnished properties, such are corporate lets, will also include pots and pans, food preparation items and tableware. If you do provide these items, choose long-standing ranges where it will be easy to replace individual items that get broken.
7. Bedroom furniture
Bedrooms should include a bed, bedside tables and storage for clothes. Consider built-in wardrobes and storage in bedrooms, but be aware that this can make a property less versatile as these items can't be removed if tenants want to bring some furniture with them.
When buying beds, divans tend to be more robust than bed frames.
Give some careful thought to mattresses, some tenants will prefer to bring their own or will ask for a new mattress before moving in. If you do decide to provide a mattress, make sure it is good quality and durable and always provide a mattress topper to guard against stains and keep your investment looking fresh for new tenants.
You don't have to provide bedlinen, duvets and pillows but if your property is vacant when you are marketing it you may want to add these as your property will look better in photos and for viewings.
8. Consider your budget
A buy-to-let property is an investment. Like any other investment, the two central objectives are:
To preserve the value of the investment;
To earn a profit.
Landlords should always bear these objectives in mind when furnishing their properties.
It is worth remembering that the cost of furnishing a rental property is not tax-deductible. But you can deduct the cost of replacement items. The Tenancy Deposit Scheme recommends replacing most items of furniture after 7 years.
9. Furniture and Furnishings Regulations
All upholstered furniture and furnishings provided must meet fire safety standards; this means that any sofas, cushions, chairs, or mattresses must carry the fire-resistant symbol. Read our blog on this for more information.
10. Protecting the contents of your rental property
Once you've gone to the effort of furnishing your rental property, ensure that your contents are insured, and you have a watertight inventory.
Inventory
For furnished properties, it is crucial to be meticulous in drawing up your inventory and taking photos of the condition of furniture and fittings, so you are covered for any damage.
Contents insurance
You are not legally obliged to take out contents insurance, but for fully furnished properties you would be well advised to do so.
Not all insurance companies offer contents insurance for rental properties, those that do will commonly charge a premium. You should ensure that your insurance company knows the property is rented out, otherwise a future claim could be invalidated.
Should I furnish?
Deciding whether to furnish your investment property, depends on who you are catering for. If the property is let out to students then furniture is a must. However, many tenants with families prefer their own furniture.
One important consideration is that for certain types of property, furniture won't add much to your rental income. Read our article should I furnish my investment property to see whether it is wise to do so.
For property sold direct from the developer, there is often an option to buy a furniture pack with your property. Speak with your investment consultant at Esper Wealth who will be happy to answer any of your questions.