Should I furnish my investment property?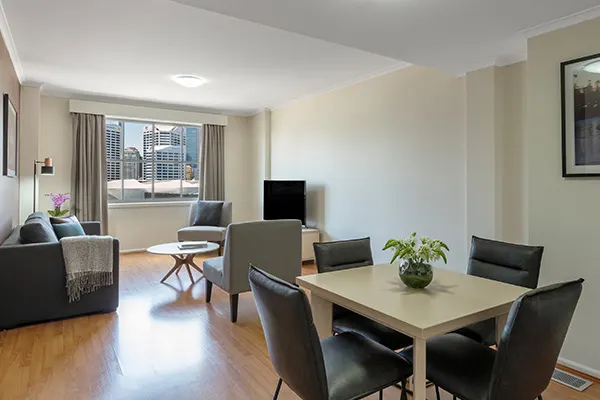 Many landlords ask the question, should I furnish my investment property? In this article we discuss the pros and cons of doing so.
Before you rush out and buy furniture for your property, you should sit back an analyse whether it is a good choice to do so. Two questions which seasoned property investors ask are:
1/ Is furnishing the property necessary?
2/ If I furnish my investment property what value would it add to my rental yield?
Is it necessary? This really depends on the type of property you own. Below we look at the various types of property and give a breakdown of which strategy is preferred.
Family home
If you have a family home the chances are that your prospective tenants have their own furniture. They are more likely to want to rent unfurnished. Looking at the larger property portals such as Rightmove and Zoopla you can see that the rent commanded for furnished and unfurnished are almost the same.
Looking at how long furnished and unfurnished property stays vacant on the market there doesn't seem to be much difference between both types. With this in mind, it seems sensible to let out your property unfurnished.
Student property
When letting to students you will need to provide some furniture. Each room will need a bed, a wardrobe, and preferably a desk with a chair. A sofa, a dinning table and chairs will have to be provided. A washing machine, fridge-freezer, and stove are needed. It would be preferable to provide other appliances such as a microwave, kettle, crockery and utensils.
HMOs
This property type is very similar to student accommodation in that furniture is a necessity. They are likely going to have the same needs as students though a desk is not likely needed.
Modern Apartments
Modern one or two-bedroom apartments in city locations, tend to be furnished as they appeal to younger professionals, who want property free of any burden. Furnished property commands a higher price and has less vacant time between tenants. This makes it worthwhile opting to furnish. This furniture should be of a higher quality compared to HMOs and student lets.
Holiday lets
This is a real growth area for property investors and the yields gained from catering to this market are very attractive. It is important when catering for this group, you fully furnish your property. Most vacation rental sites give feedback from previous guests, so you need to ensure that guests have all their needs met.
General tips
Make sure everything you buy is hardwearing and easy to clean. Go for sofas which can be washed or leathers which can be wiped. If your letting to students or HMOs, the furniture needs to be cheap to replace. Colour schemes should be neutral, to not alienate prospective tenants. For fully furnished, a few finishing touches should create a modern, light and warm feel.
Tax rules
It is worth remembering that under current tax rules, paying for furnishings is not tax deductible, but replacing the items are. The Tenancy Deposit Scheme suggests replacing most items every seven years. You can download their brochure on product lifespans here. So when asking yourself should I furnish my investment property, is the extra rent going to cover the cost of the furnishings on a seven year payback rule?
Fire rules
If you do decide to furnish, it is important to keep a full inventory checklist so that you are not left with any extra bills. It is important to minimise flammable products to comply with fire and safety regulations. We have enclosed a link to the government fire regulations here. Alternatively, you can download the guide from our website.
Tips for furnishing my investment property
If it makes financial sense to furnish your buy-to-let property, and you wonder how best to do this? You can click on our link here for our pro tips on how to furnish your investment property to maximise its yield.
Esper Wealth offers furniture packs to investors who buy property through us. You can check out our latest properties on our developments page.