Privately owned and managed new build estates
This article looks into new build estates and explains the problems of this new housing model.
There is an emerging new model for the new build market. This is called new build estates. Yet many stakeholders don't understand it, least of all homeowners and their conveyancers.
The emergence of privately owned and managed new build estates is a recent phenomena. It has led to 'freeholders on private estates'. Who have to pay a new build estate management charges on top of their council tax. This charge has been termed 'fleecehold'.
New build estates started around 20 years ago and have grown very quickly. Owners of at least a million newly built homes face paying these estate charges and permission fees. Yet there is no way to challenge them or to take over the management themselves. This problem continues to rise.
New build estate charges
You buy a freehold home on a new build estate and are told there is a small charge to look after the lovely green open spaces. This sounds reasonable until problems arise. One problem is being charged high management bills for a poor service. Whilst another is being charged before the estate is completed.
This charge is bound to your property through your title deeds. The only way out is to move and pay off the fees to the management company.
No dispute resolution for freeholders
To dispute fees, unlike leasehold fees where there is a tribunal, there is no alternative dispute resolution available for freeholders. Whilst you can dispute the charges in county court, the cost is prohibitive to do so.
No right to manage for freeholders
You have no consumer rights as the managing agents are accountable to the landowner (often themselves) and not you. Unlike leasehold property, there is no way you can demand a new managing agent. This is because there in no legislation for this.
Residents on a private estate find they have to pay whatever charge the company decides irrespective of the level of service. Furthermore, the space you pay for can be used and abused by the general public but you're still required to cover the cost of maintaining the estate as well as paying council tax.
Can a new build owner refuse to pay these fees?
If you refuse to pay new build estate charges, you may be bullied into paying up under threat of court action, as well a, additional debt collection charges.
There is also risk of repossession. The 1925 Property Act states that a lease can be created on your home if you refuse to pay. As a result, mortgage lenders will often insist on a Deed of Variation to protect themselves against this.
Why have charges been introduced for new build estates?
Section 106 agreements
New build estates were introduced as result of negotiations between planning authorities and developers. There is something called a "Section 106 agreement". This legislation is designed to limit the impact of developments on their surrounding infrastructure. By limiting the impact on the local area the developer can get around planning permission.
Over the years, a section 106 has turned into a mechanism for councils to use this much needed funding from developers to pay for council-wide services.
Controversially developers can reduce their overall section 106 spend by offering to manage the new build estate themselves. This also saves the developer money in construction costs and council adoption fees.
Homeowners pick up the bill
Whilst local councils argue that they are reducing costs for ratepayers, in reality they are selling out on their new homeowners. This is because new home owners are forced into these fees whilst still paying council tax.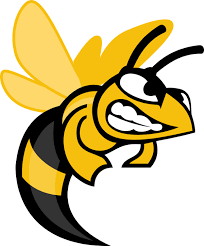 The HorNet campaign
HorNet is a group of UK homeowners campaigning for better regulation of new build estate charges and ultimately want to see them banned.
Below is a list of what they are campaigning for on all new build estates:
Those with public open space to be constructed to adoption standards, inspected and adopted by the Local Authority compulsorily.
Those smaller developments which have no public open space to be constructed to adoption standards, independently inspected, and conveyed to the residents under common hold with a proper regulatory framework.
A ban on estate residents having to fund the maintenance of adjacent existing green space in perpetuity as part of planning agreements. If developers wish to "donate" these services instead of providing green open space on their site, then they should pay the local authority a commuted sum for maintenance.
Abolition of estate rent charges for residential property – retained for commercial property if necessary.
New build homes
Most newly built homes will now have an estate charge attached when sold. This is an open-ended liability when you sign your deeds to purchase a new build property. You will still be required to pay your share of costs to maintain open spaces.
We have composed a list of important legal documents to keep for your house purchase. You can find out about the key questions to ask when buying off-plan property.