Which home improvements add the most value to your property?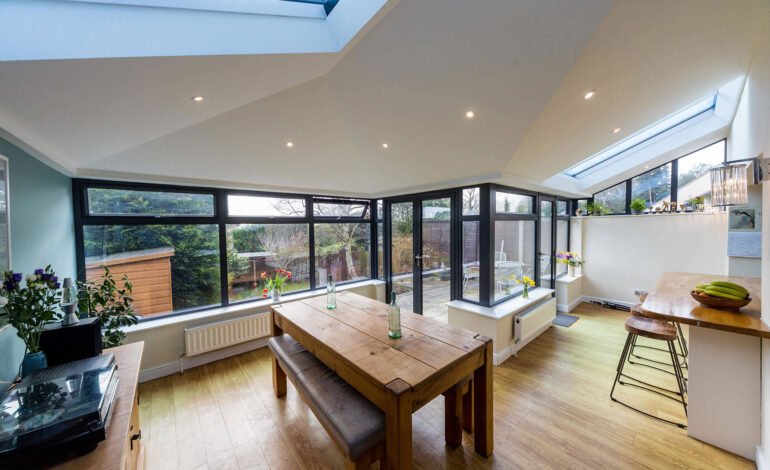 Let's face it since COVID our priorities have changed. For many of us, we would like more space in our homes. But before we all rush off and build a new conservatory maybe we should stop and think about which renovations offer the biggest bang for our hard-earned bucks. In this article we look at the best home improvements you can make for increasing the value of your property.
A great place to start is to evaluate the value of your home. From this starting point, you can begin to weigh up your options from a monetary perspective.
What is the value of my home?
The value of your home comes down to one important question. How much someone is willing to pay for it?
This should give rise to many other pertinent considerations. For example, if you know your house is expensive due to living in a built-up area where space is at a premium then making extra space will likely deliver better returns for you compared to people who own a property in a less expensive area.
Additionally, if you know there is a ceiling to the value of properties in your area, then it is wise not to undertake a lot of extra renovation if your house is already close to that proverbial ceiling.
To see what your home's likely to be worth, you can search for similar properties for sale near you on sites like Rightmove or Zoopla. However, it is always worth remembering that the listing prices of property is not the same as the eventual selling price.
What adds value to a home?
Extensions and renovations can add considerable value to your property. The most popular types of building work include:
Adding an extension
Building a conservatory
Converting the loft
Garage conversion
Installing a new bathroom
Refurbishing the kitchen
However, any of this work is not cheap. So it is important to gauge the cost of the work done to the value this work creates to determine whether these home improvements are worth it from a financial perspective.
For example, property in the North West typically costs £1,200-£2,000 per square metre, and around £5,000-£12,000 per square metre inside London. So whilst adding an extension in London may cost you slightly more for construction it is likely to deliver a significantly higher return.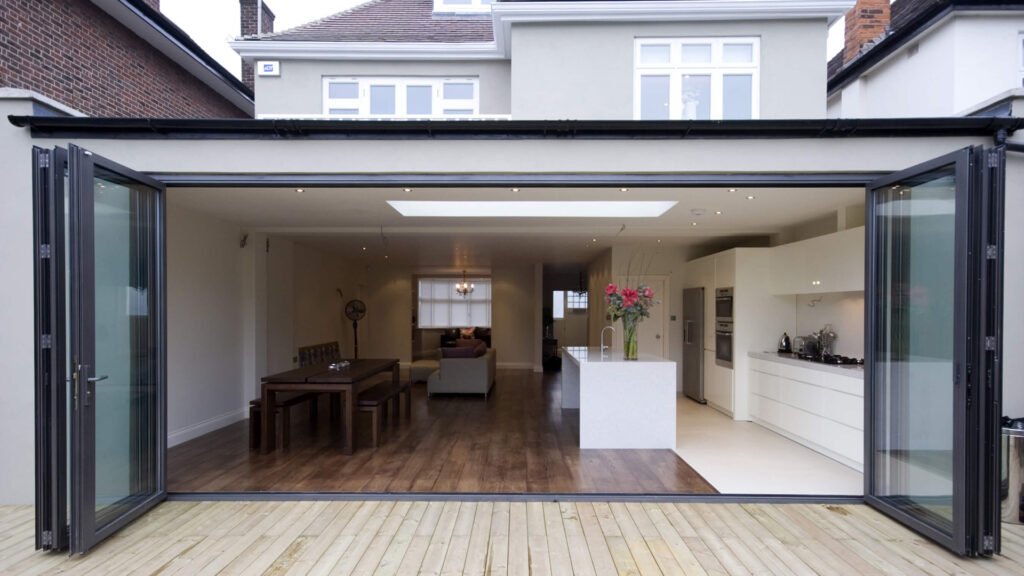 Adding an extension
Even for a simple extension, you are likely to pay between £15,000 and £40,000. Adding an extension is also likely to be time consuming to ensure the building work is carried out correctly.
It is worth remembering that a badly built extension could reduce the value of your home, so it's important to get qualified builders with a good reputation. Some extensions will need planning permission and a survey before the work begins. Whilst some of the more elaborate extensions may even need the help of an architect as well.
What is the cost?
This depends on several factors. One of the key considerations is the size of your extension, and whether you opt for a single or double-story extension. Other considerations include building access, and ground and structural conditions around your home.
It is advisable to shop around and gather at least three separate quotes, as builders can give you vastly different quotes for the job.
According to MyBuilder.com the basic price of building an extension is an estimated £1,300 to £1,600 per square metre. Though these costs can rise significantly for more complex jobs. For example, basement extensions, in affluent parts of London can cost more than £300,000.
The table below provides an indication of the likely price for an extension. The prices are segmented by size and build quality.
| | Small (3mx5m) | Medium (4mx6m) | Large (6mx8m) |
| --- | --- | --- | --- |
| Basic | £14-£18.5k | £22-30k | £44-60k |
| Standard | £18.5-£24k | £30-£39k | £60-£77k |
| Premium | £24-£34.5k | £39-£55k | £77-£115k |
average cost of an extension according to MyBuiler.com
Pro tips
Opting for the DIY route will more than halve your costs, but bear in mind you will have to meet building regulations, and any plumbing and electrics will need to be checked. And all gas-fittings must be approved by a qualified gas fitter.
You should also consider whether your home insurance will cover you for DIY work.
You need to determine whether planning permission is needed before you start or you could be ordered to tear down your extension retrospectively.
When outsourcing, use a recommended tradesman, as a badly built extension could both damage the value of your home and cause you longstanding problems. Agreeing on a single price for the whole job rather than paying day rates could also save you money.
You should always weigh the cost of the extension, against the price of moving into a bigger home.
How much value does an extension add?
This really depends on the size and quality of the extension. Another important consideration is what the space is used for, as some space is more valuable than others.
One thing is certain, estate agents consider the number of bedrooms and bathrooms when assessing a properties house, along with the size of the floor area.
Single Storey Extension
According to Checkatrade.com, the average cost for a 20 m squared extension is around £42,750 and it is likely to add between 10% and 20% to the value of your home. You may not need planning permission, if it falls under permitted development rights. You can click on the enclosed link to find out the latest government rules and regulations on this subject matter.
Due to the cost of an extension, finance is likely needed. Re-mortgaging your home is typically the most cost-effective way of paying for this.
Double storey extension
This option is likely to add considerable space to your home. Household quotes say that a 40-square-metre two-storey extension might cost between £48,000 and £88,000 depending on your budget and the amount of work that needs to be done.
A double-storey extension is likely to be between 15% and 25% of your home's value. However, you will need planning permission and building approval.
Building a conservatory
A conservatory is a relatively quick and simple way of adding additional square metres to your home. You rarely need planning permission and they can be built within a week or two. They usually cost upwards of £10,000 depending on what level of luxury you want.
What's the cost of a conservatory?
According to Home Building the "cost of a fully-fitted, simple uPVC lean-to conservatory, measuring 3m x 3m, from £10,950, on average, fully fitted prices closer to £30,000+ can be expected for a hardwood conservatory of the same size and specification."
Like extensions, the cost of a conservatory is determined by several factors. The key considerations are:
Its size. Obviously the bigger it is the more it costs.
The material you opt for. Aluminium, Wood are more expensive than PVC.
Construction method. (DIY or professionally installed)
Glazing type. Is it standard, toughened, solar or even noise-reduction?
Location. London is typically more expensive than the rest of the UK.
Extras. such as heating, roof lights, sliding doors
Pro tip
If you are interested in adding value to your home it is important not to skimp on the build cost. As the finished look of your conservatory will determine the value it adds to your property. A cheap, flimsy structure could even devalue your home.
What value would a conservatory add?
A well-built conservatory has been estimated to add between 5% to 15% to the value of your home but this will very much depend on its quality and your location.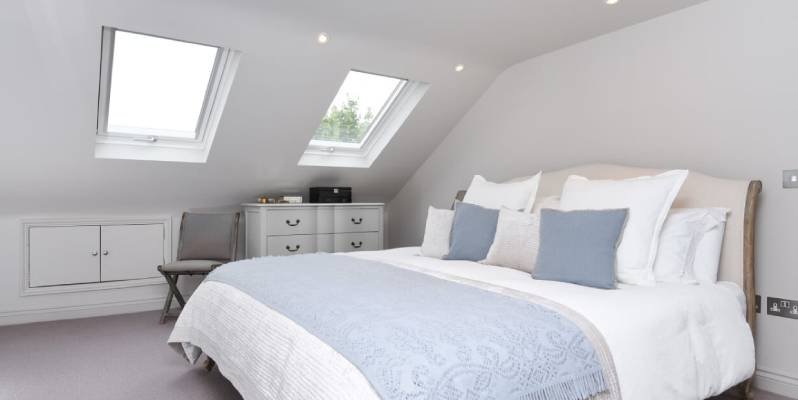 Converting a loft
Many homes have extra unused space in the attic. This extra space can be converted into an additional room. This will often create a lot of extra living space in a short period of time.
How much will a loft conversion cost?
Just like extensions, the cost of a loft conversion varies with the structural conditions of your building, the access to your attic, and what work you want to be done, but a typical quote from a builder will usually be anywhere between £15,000-£50,000.
It usually costs around £3000-£6000 per extra window you want added in, depending on the structural conditions and feasibility of your roof.
Often a loft conversion can be completed much quicker than building an extension, assuming that the loft is structurally suitable. It can take an average of six weeks.
Pro tip
Unless you are altering the roofline of your building, it's unlikely that you will require planning permission to convert your loft. Though, it's always a good idea to seek independent advice from a surveyor for peace of mind.
What value will it add?
According to a survey by NAEA Propertymark, half of estate agents believe that adding a bedroom adds the most value to your home. Livingetc states that "research shows that an added bedroom to a three-bed home could add a staggering 20% to a property's value. You are guaranteed to add 20% or more to the house value if the additional bedroom is a master with an en-suite. Meaning you could add £46,400 to the average UK house."
As loft conversions can be quite cheap to fit they return the best bang for your bucks. The average loft conversion costs £20,000 to build but can add £35,000 (15%) to the average house value giving you a healthy £15,000 profit.
Garage conversion
Garage conversions are becoming increasingly popular. The Federation of Master Builders attributes this to people realising that they don't often use their garage. Even for their cars.
What is the conversion cost?
A garage conversion can cost between £7,000 and £28,000 depending on how much work you want to be done. At the cheaper end, your garage conversion might not be as warm or light as the rest of the house. To make it more of a habitable room you will need to spend more money.
| YPE OF GARAGE | SINGLE GARAGE AT 18M² (LOWER PRICE) | SINGLE GARAGE AT 18M² (HIGH END) | DOUBLE GARAGE AT 36M² (LOWER PRICE) | DOUBLE GARAGE AT 36M² (HIGH END) |
| --- | --- | --- | --- | --- |
| Integral | £7,200 | £12,600 | £14,400 | £25,200 |
| Attached | £13,500 | £18,000 | £27,000 | £36,000 |
| Detached | £18,000 | £28,800 | £36,000 | £57,600 |
source: My Job Quote
How much will it add?
That depends on whether you have off-road parking. If you still have somewhere to park your car, then adding a habitable room might increase the value of your home by around 10%. However, not having a parking space might put off some future buyers.
However, Thomas Goodman, property and construction expert at My Job Quote disagrees. "A successful garage conversion can increase a property's value by up to 20 per cent. This is a very healthy return on investment given the relatively low costs involved.'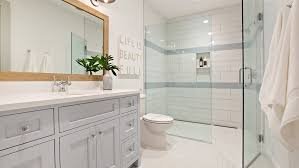 Install a new or additional bathroom to add value
If you are refurbishing your bathroom, you might not have any guarantees that you will add value to your home, although retrofitting appliances to be more eco-friendly could save you money on your water bills. If you convert some unused space to create an additional bathroom in your home, then that would likely increase the value of your property.
An extra bathroom can add up to 5% to the value of your home. This is assuming that it does not dramatically reduce much needed space from elsewhere.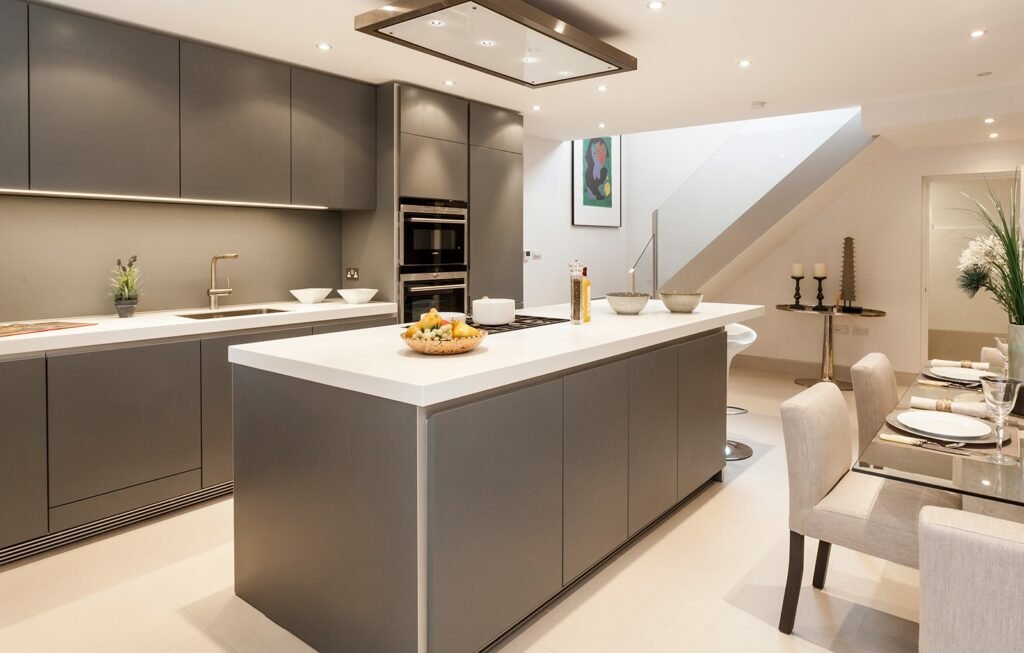 Refurbish the kitchen
There is no guarantee that a new modern kitchen installation is going to add value to your home, but it could be the additional selling point that attracts more buyers and bumps up the price. The design and feel of a kitchen might also come down to personal taste, and not all buyers are going to agree with the way you've done it. A new kitchen could cost you around £10,000, give or take, depending on how many appliances and units you are replacing, and the quality of each one. Often the costs of kitchens can be much higher. This is especially the case if extension work is carried out.
What is the cost?
With open-plan living now being very popular popular, with the need for a separate dining room feeling outdated, it's little surprise that kitchen extensions are all the rage. Benjamin Heginbotham, Director of the Practical Planning Company, stats that a kitchen extension is one of the most popular home improvement projects architects carry out.
Kitchens are very specialist. So the cost of your kitchen extension will be higher than a standard extension. In addition to plumbing, you'll need gas and electrics, plus extra costs will be incurred if you plan to purchase a new boiler or move a boiler. As such you should add an extra £10,000 – £25,000 to the average cost of your kitchen extension.
Pro tip
Kitchen extensions are complicated. It is always advisable to seek professional guidance as to whether the extension is worth it due to the costs involved.
How much value does it had?
This is all dependent on the size of the current kitchen, if you're opening up a narrow kitchen you can expect to add £35,000 – £46,400 (15%-20%) to the average UK house. Though you won't add much value "if you're merely extending a kitchen that's already a decent size."
The key considerations when renovating your home
Will it add value? When you are planning to add rooms or extra space it is a good idea to think about how your extension will add value to your home.
Home improvements that add good value to your home include converting the attic and carrying out a garage conversion. According to Zoopla, creating an additional room in the loft increases the sale price of the typical home the most, followed by carrying out a garage conversion.
What is my budget? Plan and set yourself a firm budget that also includes a contingency fund. It is always wise to plan for costs to overrun by 25%. If you want to get the best return on your investment then maybe adding a bedroom through either a loft or garage conversion may make the most sense.
How will the renovation work impact me? It is cheaper to live in the property while you are extending it. But this option comes with its own problems. You will also have to deal with the mess, disruption and noise. This may be impractical if you are trying to work from home.
Should I go green? With the cost of energy rising substantially, greener solutions such as solar may make sense. Speak with your builder about how to make your home more eco-friendly and energy-efficient. This could save you money and add to the value of your home.
How will I pay for it? Before you undertake any extensive building work it is always wise to consider the financial implications. This doesn't just come down to money spent versus the value the renovation work adds to your home. You should also consider how you plan to finance it. As well as factoring in contingencies in case things go wrong.
Simple home improvements
Whilst extensions create a lot more space they tend to be quite costly. There are other home improvements that you can do to add value to your home.
One option is to remove a non-structural wall and open up your property. This can create a much more modern and spacious feel to your property. This is especially the case if you have smaller unused rooms, such as a dining room. The extra space created could transform your kitchen.
Prospective buyers consider the kitchen as the heart of the home, and a large kitchen with a modern finish is certainly a pull.
A dated bathroom could also deter buyers. Some basic cosmetics such as adding a glass screen, replacing older taps, or adding new shelves will make your home feel more desirable.
Change the inside of your home
A fresh lick of paint and new carpets or flooring can make a big difference when refreshing a space.
Or for a more bespoke offering, you can add fitted storage into awkward spaces that would otherwise go unused. Fitted storage is usually seen as a plus for would-be buyers, particularly in smaller properties or big cities where space comes at a premium.