The top 10 reasons why you should consider investing in PBSA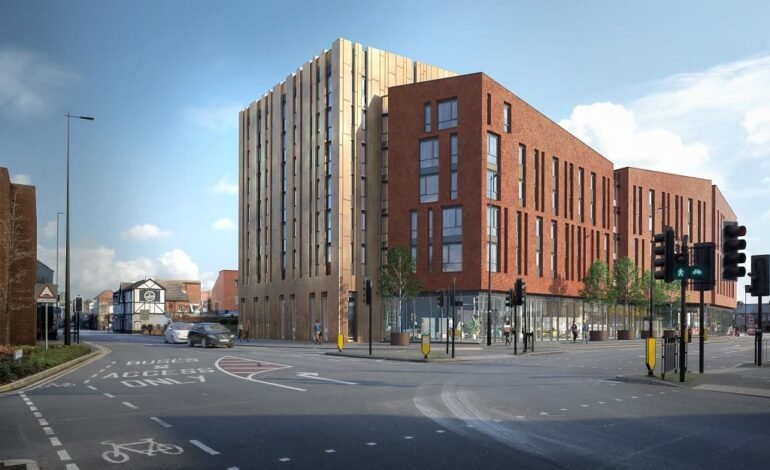 Purpose Built Student Accommodation, or PBSA for short, can be a great investment for certain types of investors. We look at the top reasons for investing in this asset class.
1. Higher investment yield
PBSA schemes offer in the region of 7-9% yield on your investment. This is usually guaranteed for a period of up to 5 years by the developer. This contrasts to a residential buy-to-let investment, which typically returns 3-4% yield after costs.
2. Low cost of entry
Most PBSA, or student pods as they are better known, are a cheap way of buying property. With most PBSA costing less than £100,000, they are far cheaper compared to buying an average price property.
3. Lower taxation
The government actively incentivises this type of property investment. Meaning when you purchase a PBSA property, there is no stamp duty to pay. This contrasts to a typical buy-to-let where you pay a 3% excess on normal stamp duty rates. For an an average priced house of £260,000 this would result is a £10,800 stamp duty bill.
PBSA is exempt from council tax as it is designed specifically for students. This differs to Student HMO's where council tax needs to be paid when students aren't in the property.
4. A secure income
Payments are usually guaranteed by a parent. This means a relatively secure investment yield. What you'll also find is that the prices paid by university students are largely the same across the UK as they aren't affected too much by traditional regional rental price differences. This is generally good news for the investor as you can get an increased yield.
5. PBSA is in high demand
There is not enough campus accommodation in the UK, so students rely on the private sector to fill this void. Despite this, demand exceeds supply. There is currently a 94% occupancy rate for PBSA. Whilst in city centre locations PBSA usually has a 100% occupancy rate.
Students prefer a PBSA, as it's designed specifically with them in mind. They have a large comfortable self-contained room with a lot of extra communal facilities.
From a student's perspective, budgeting is made easier, as those staying in a PBSA will just pay one monthly fee which takes care of their rent, WiFi and council tax.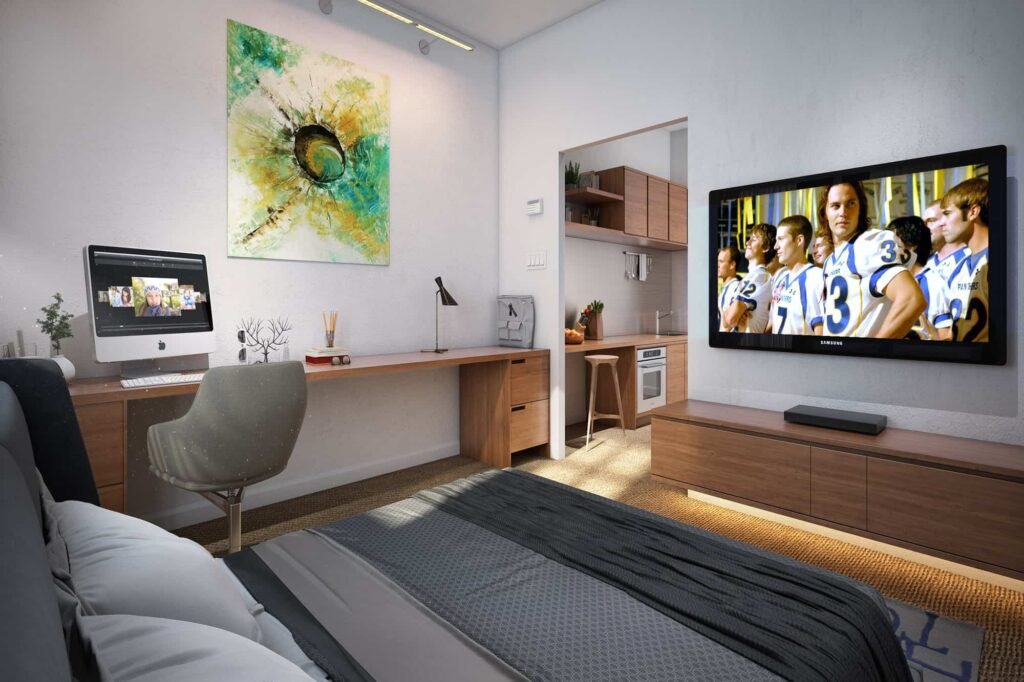 6. A hassle free investment
The developer of a PBSA will appoint a management company. They will take care of the maintenance and running of the property. For an investor, this means the property has none of the usual headaches that come along with being a landlord.
With purpose built student accommodation, you are left with a steady, passive, monthly income with zero stress. This hands off approach is very appealing for certain investor types.
7. Low maintenance costs
Students tend to be less fussy about their property compared to residential tenants. And whilst the management company will be dealing with maintenance, you'll still be responsible for some of the repairs to be made. Knowing that your property won't need as much spent on its maintenance is good news for you; as repairs can eat into your rental returns.
8. PBSA is not impacted by mortgage interest relief cuts
Mortgage interest relief cuts have affected many landlords' bottom line. But for owners of PBSA this is not an issue as PBSA tends not to have mortgage.
9. Off-plan options
Investing into off-plan student property gives you access to a below market value investment. This means you can make a profit from day one.
10. Rental guarantee
Many developers give a rental guarantee period. This reduces your investment risk, whilst the PBSA establishes its reputation within the local market.
Is PBSA right for me?
There are several benefits for investing into PBSA. But it is not for everyone. This type of investment best suits a person who wants a passive income combined with a high yield. Consequently, this product is very popular with retirees or semi-retired investors.
For higher risk investors, who want to maximise capital growth, there are better options. This is because you can't obtain mortgage finance, so you can't leverage your returns. If you are unsure whether this type of investment is right for you, then we suggest reading a couple of articles which give extra information.
Purpose built student accommodation – a wise investment choice? This article explains the advantages and disadvantages of PBSA as an asset class. Whilst is PBSA better than Student HMOs for investors? addresses the pros and cons of PBSA compared to other types of student accommodation.
If you would like further information on purpose built student accommodation then please contact one of our property consultants who will be happy to assist you with your enquiry. For investors who are in the information gathering stage and are unsure of their options, we offer a free investment review. If you would like to know more please contact a member of our team.