Is PBSA better than student HMOs for investors?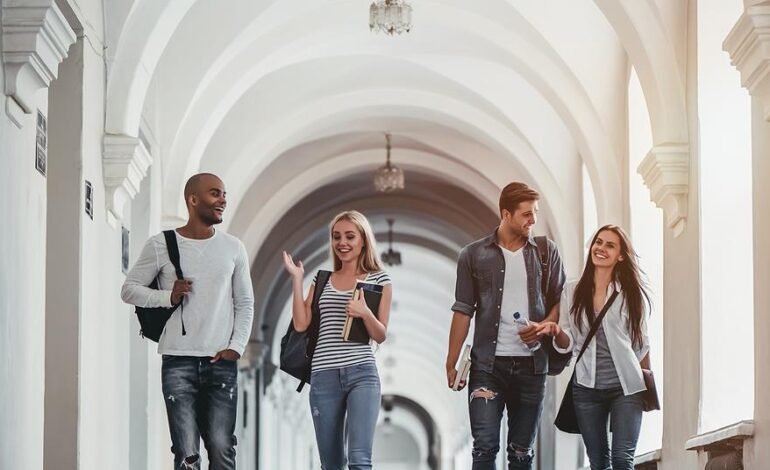 There is a huge demand for Purpose Built Student Accommodation. But for investors, does PBSA deliver a better investment than Student HMOs? We take a look at both types of student investment to see which of these investments are right for you.
What is Purpose Built Student Accommodation?
For those who have not heard of PBSA, it stands for 'purpose-built student accommodation'. This is property which has been built specifically for students. PBSA projects are funded exclusively by the private sector.
This type of accommodation consists of several self-contained units, but with many communal facilities. Shared facilities include a communal kitchen and living spaces. There are working hubs, with good Wi-Fi and much more. Top end PBSA often offer facilities such as a gymnasium and a media room for their shared tenants.
What are Student HMOs?
Student houses of multiple occupancy (Student HMO's) are traditional house shares where the rent is divided amongst the students. Typically, this type of arrangement is considered a little outdated by many students. These house shares often have a number of smaller rooms with limited amenities.
Student HMOs create a vision of an old style terrace house located a couple of miles away from the campus. This contrasts with PBSA where location tends to be in prime city centre locations.
What are the advantages of investing in PBSA?
Strong consumer demand. PBSA is built with the student in mind. They possess a modern design, with excellent amenities. Because of this students are willing to pay a premium for it.
Confidence in the market. In the academic year, 2021/22 PBSA has a 94% occupancy rate. Any PBSA which is located relatively close to the campus is leased out as soon as it becomes available.
Great location for students. Typically, PBSA is usually multi-story dwellings located in the city centre.
Excellent returns for investors. Due to city centre locations, the investor is purchasing in a prime location. This increases the probability of high yields and capital growth.
Rental guarantee. Many developers give a rental guarantee period. This reduces the risk to your investment whilst the PBSA establishes its reputation within the local market.
Hands-off investment. Most PBSA have building management, maintenance and security. This gives the investor a passive, hassle-free investment.
Off-plan options. Investing in off-plan student property gives you access to a below market value investment. This means to profit from day one.
Better retention rate. PBSA has a higher retention rate compared to Student HMOs. This is due to students having a better living experience.
Lower taxation.

As PBSA is classified as commercial property there is no tax to pay on the property below £150,000. This contrasts with Student HMOs which are subject to normal stamp duty rules, plus a 3% surcharge.
PBSA is also exempt from council tax as they are designed specifically for students. This differs from Student HMO where council tax needs to be paid when students aren't on the property.
There are also tax breaks for the developer, so these savings can be passed on to the investor.
| PURCHASE PRICE OF PROPERTY | STAMP DUTY RATE | STAMP DUTY RATE FOR ADDITIONAL PROPERTIES |
| --- | --- | --- |
| Up to £125,000 | 0% | 3% |
| £125,001 to £250,000 | 2% | 5% |
| £250,001 to £925,000 | 5% | 8% |
| £925,001 to £1.5 million | 10% | 13% |
| Over £1.5 million | 12% | 15% |
Stamp duty rates for residential property, compared to buy-to-lets and student HM0s
What are the limitations of investing in PBSA?
Capital growth might not be as high. Whilst PBSA tends to generate higher rental yields than residential investments, capital growth may not be as high.
No mortgage option. You can't get a mortgage on PBSA. This means investors need to pay the costs upfront.
You can only sell to another investor. Unlike Student HMO your only buyer will be an investor when it's time to sell. This may result in a longer selling process.
What are the advantages of investing in a Student HMO?
More students for your money. HMOs tend to have a lower price point than PBSA as owners can rent out individual rooms to multiple tenants.
Higher income security. If one tenant drops out, you still have income from other tenants to fall back on.
Accepted for mortgage finance. Unlike PBSA, Student HMOs qualify for mortgage finance. This means an investor can borrow against their property to potentially achieve better returns.
What are the limitations of investing in a Student HMO?
Investors' legal duties. When The Licensing of Houses in Multiple Occupation Order 2018 came into force on 1st October 2018, more properties need to be licensed for the protection of their tenants. This means increased legal responsibilities for landlords.
Lower demand. Students are expecting more from their accommodation. PBSA offers a better quality of living.
Higher upkeep costs. HMOs tend to be older and of lower quality. This means more maintenance costs.
No building management. Student HMOs are generally more of a hands-on investment, requiring the investor to personally manage any issues or outsource this to an agent.
Which option is best for me?
As you can see there are advantages and disadvantages to both types of student accommodation. For private investors, PBSA offers better tax breaks and other benefits.
In contrast, for owners of Student HMOs, there are increased taxation and legislation. Investors now have to pay an additional 3% surcharge on top of normal stamp duty rates. Owners of Student HMOs who have a mortgage, have also endured changes to mortgage tax rules for buy-to-lets. This has left them further out of pocket.
However, Student HMOs are not all bad. The ability to obtain mortgage finance and the cheap cost per room compared to PBSA means they could potentially be more profitable for investors who are comfortable in obtaining high levels of mortgage debt.
With this in mind, PBSA is very attractive to investors who are around retirement age. As they are attracted to a high income, hands-free investment. Whilst Student HMOs remain the investment of choice, for younger investors seeking to build up an investment portfolio.
You can find out more about whether PBSA is a wise investment choice by reading our article here. For investors who are interested in this investment class, you can see our latest developments. Alternatively, you are welcome to speak with one of our property consultants who will discuss with you a range of options.