New landlord regulation updates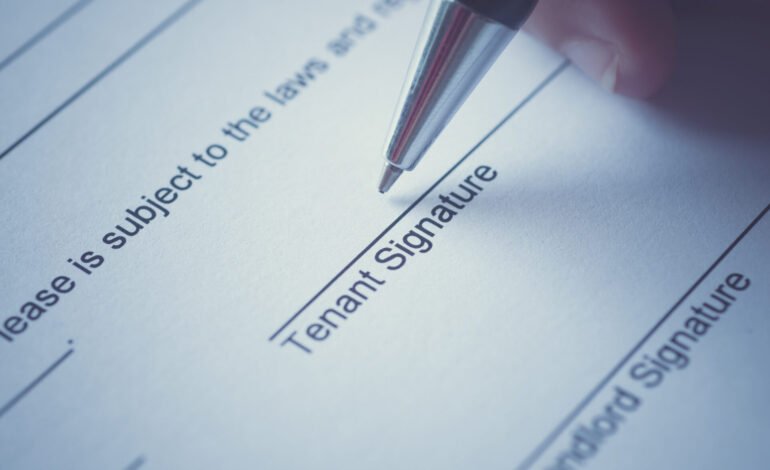 One of the biggest challenges of being a landlord is keeping up-to-date on new landlord regulation. There are currently over 400 rules and regulations to contend with. To make matters worse these laws are continuously changing. As an example, there were over 50 law changes during Covid alone. Whilst some of these rules were temporary, others such as the right to rent checks have remained.
As a private landlord, it is your responsibility to keep on top of new landlord regulations. Failure to do so can result in a hefty fine or a tenant who chooses not to pay that you can't evict. This is one of the reasons why some investors prefer to appoint a letting agent to deal with these regulation updates.
There are some important new landlord regulation updates that property investors should familiarise themselves with. We look at the most important changes that are coming into effect.
Changes to carbon monoxide alarms
In England, under the Smoke and Carbon Monoxide Alarm (England) Regulations 2015, private landlords must install a carbon monoxide (CO) alarm in all rooms that have a solid fuel-burning appliance, such as a coal fire or wood-burning stove.
These alarms must be tested at the start of each tenancy. This is to ensure they are fully functioning. It is also good practice to check these alarms regularly, such as when an tenant inspection is due.
However, following a consultation the law is now being amended to extend the smoke and CO alarm regulations to the social rented sector. This is prompted by the Government's desire to improve safety standards for all tenants, irrespective of tenure.
Changes are also being made to the regulations, that will apply to the Private Rented Sector (PRS). These new rules will come into force at the beginning of October. These laws apply to both new and existing tenancies.

There are three new landlord regulation updates to be aware of:
The rules will extend to gas boilers, so landlords must install a CO alarm in any room that has a gas boiler. Though gas boilers are excluded from this regulation.
A CO alarm must also be installed when a new fixed combustion appliance is installed in any home. 
As soon as a landlord is informed of a fault they will be legally required to repair or replace alarms. This also includes smoke alarms.
Testing alarms during the tenancy will still be the tenant's responsibility.
As most properties in the PRS have a gas boiler, the most common task will be installing a CO alarm in the room where your boiler is fitted. This also applies to oil-fired boilers.
Cost
As a CO detector does not have to be hardwired or linked to the smoke alarms, the cost should be minimal. Typically a battery-operated CO alarm costs £20-£25. These products are durable so they should last for approximately 10 years.
A review of the regulations will be carried out and published by the government periodically, with the first one scheduled before 1st October 2027.
CO detector rules around the UK
In Scotland, a CO detector must be fitted in every space containing a fixed combustion appliance. Also in high-risk rooms such as a bedroom or living room.
In Wales, the current rules are the same as for England. Even when the Renting Homes (Wales) Act 2016 comes into force on 1st December this year, the new rules continue to be aligned to England.
In Northern Ireland, while there is no specific legislation requiring landlords to have CO alarms, they must make reasonable provisions to detect harmful levels of CO gas. Building Regulations also state that when a new fuel-burning appliance is installed, a CO alarm must be fitted.
Changes to tenancy agreements
Another important law change that is coming into effect in Wales relates to assured shorthold tenancies (ASTs). These have been the standard legal tenancy type of rental agreement between landlords and tenants in England and Wales since March 1997.
Yet, 25 years later, this is set to change. From the 1st December, new laws under the Renting Homes (Wales) Act are due to come into force. Whilst in England, the Government's recent White Paper on rental reform proposes significant changes to tenancy agreements. This means that England may follow Wales and change the laws concerning ASTs.
In both countries, the rules and regulations around evictions are changing significantly. The focus is on giving tenants greater security of tenure.
So, what does the law currently say about the length of tenancies and evictions where the tenant hasn't breached their agreement?
Current rules for ASTs
It is not a legal requirement to have a written tenancy agreement, though this is something that we recommend.
Landlords cannot evict a tenant within the first 6 months irrespective of whether there's a fixed term.
At the end of a fixed term, landlords can evict a tenant without having to state a reason. Landlords can do this by serving a section 21 notice and giving the tenant at least 2 months' notice. This notice can be served at the end of month 4, assuming that the fixed term is not longer than 6 months.
Neither landlords nor tenants can break the AST during an initial fixed term unless both parties agree.
The tenant can give one month's notice after any fixed term has ended.
What are the new legislative updates?
In Wales, from 1st December 2022
The AST will be replaced by an 'occupation contract' and 'tenants' will become 'contract-holders'.
It will be mandatory for landlords to provide written contents.
Occupation contracts can either be for a fixed term of up to 7 years or periodic (week to week or month to month)
Landlords must give contract holders at least 6 months' notice, which can't be issued within the first six months of the contract. This means that under new rules landlords will have an initial minimum 12-month commitment.
If the contract is periodic, the contract holder can give not less than 4 weeks' notice at any time
For guidance and model forms, visit https://rentsmart.gov.wales/en/home/
Proposals for future tenancy agreements in England
Currently, there are no new landlord regulation updates to contend with just yet. However, the recent White Paper proposes:
All tenancies will be periodic. There will be no more fixed terms or specified end dates.
Section 21 notices will be scrapped and landlords will only be able to evict a tenant "in reasonable circumstances".
Tenants will be able to give just two months' notice to a landlord at any point during their tenancy.
These proposals are still subject to change and may not come into force for some time.
In Scotland
A new Private Residential Tenancy agreement has already come into effect, with a key change being the removal of the 'no reason' eviction option for landlords.
Tenancies are open-ended, with no fixed length or end date.
Landlords must cite at least one of 18 specific grounds for eviction in a 'notice to leave'.
Additionally, landlords must give 28 days' notice if the tenant has lived in the property for less than 6 months. For tenants who have resided in their home for more than 6 months the notice period rises to 84 day.
Tenants can give 28 days' notice in writing at any time
Our View
There are continuously new regulation updates for landlords to contend with. For self-managing landlords, it can be hard keeping up with these legal changes. As a landlord not only do you need to know when the law changes, but you also need to understand how it might apply to you and your property. This is one of the main reasons why many landlords prefer to use an agent to let and manage their rental property.
If you would like to know more about property letting services then contact us today and we will be happy to help.