House prices reach new highs but growth is expected to slow
Nationwide Building Society has reported a 12.1% rise in UK house prices in the past 12 months. They also predict the rate of increase to slow.
The mortgage lender said that the increase in April was lower than in March, and the trend was likely to continue as the cost of living rises.
The likelihood of further interest rate rises to curb inflation could also impact the market.
Nationwide said the annual house price rises have been higher than 10%, in 11 out of the last 12 months.
Across the UK, it said the average house price in April was £267,620.
Lack of supply
The UK housing market is continuing to see demand for properties outstripping the number of homes on the market. This lack of supply is the key driver of the rise in the property market. The Financial Times has reported that since the first national lockdown in 2020, average house prices have risen by £43,577.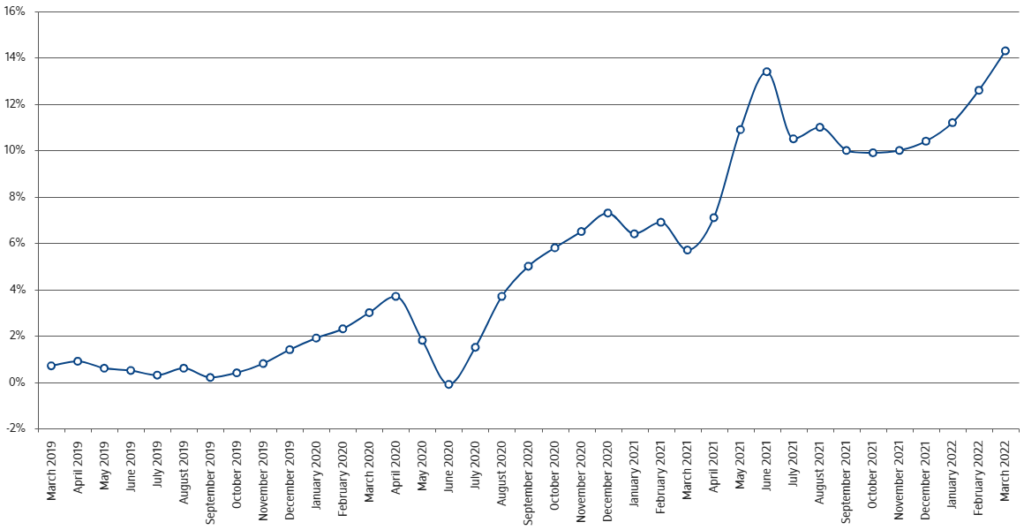 Employment levels have also been relatively steady, despite the pandemic, which has helped to keep demand high, said Robert Gardner, Nationwide's chief economist. A survey for the building society suggested that 38% of those asked said they were either in the process of moving or considering a move.
This demand has pushed up house prices, despite householders also facing higher food and fuel bills.
Inflationary pressure
It is a well known fact the there is considerable inflationary pressure in the UK. The Consumer Prices Index (CPI) rose by 7.0% in the 12 months to March 2022, up from 6.2% in February. The Bank of England expects inflation to reach 8% shortly.
The BBC interviewed Samantha Bickford, a mortgage specialist at Plymouth-based Clarity Wealth Management, in response to Nationwide's recent finds. She said: "I have not yet personally seen buyers or sellers becoming more nervous given the cost of living crisis. First-time buyers are still keen to get on the property ladder."
However, Mr Gardner said that the cost of living squeeze would eventually have an impact.
"We continue to expect the housing market to slow in the quarters ahead. The squeeze on household incomes is set to intensify," he said.
"Moreover, assuming that labour market conditions remain strong, the Bank of England is likely to raise interest rates further, which will also exert a drag on the market if this feeds through to mortgage rates."
Projections
The UK property market is expected to cool. The current double-digit growth rates are unsustainable. The Office for Budget Responsibility OBR, expects price growth to go down to 3.2% by the end of the year.

With lower projected growth investors in UK property need to focus on areas which will outperform the market. At Esper Wealth we target UK hotspots which have great growth prospects. You can find out about our latest offerings on our developments page.