Esper Wealth – Meet The Team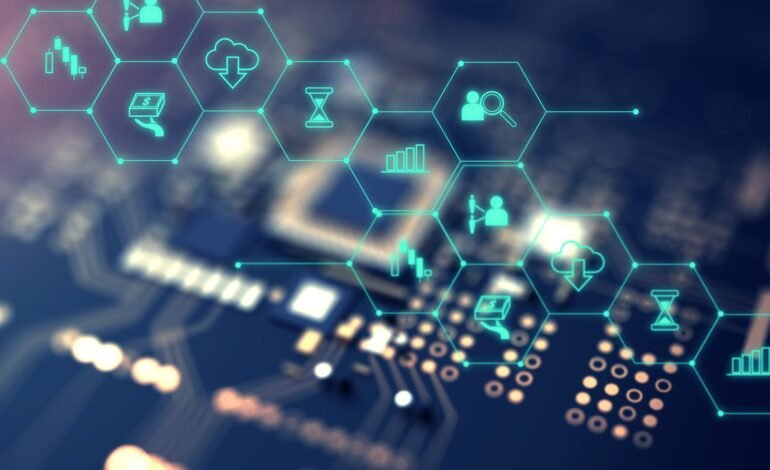 Hello and welcome to Esper Wealth. We are a team of entrepreneurs with investment expertise in the private sector. Our team of finance and property experts have worked for decades and know what world-class investments look like. We also know that many of these investments can be out of reach for the average investor – and we think this sucks. So, with the help of a group of geeks, we're creating a property platform, for tokenised investments that are designed for the digital era. This will help you to invest in the best investments in the marketplace.
Property & Finance Experts + Geeks = Esper Wealth
At Esper Wealth we have a diverse team that has lots of collective experience in property, finance and blockchain technology. We are using our experience to create better and more inclusive investment options for all.
Our goal is simple:
We aim to make the best property investments accessible for all.
The world Economic Forum anticipates that by the end of this decade over 10% of the real world's assets will be stored on the blockchain in a process called tokenisation. We plan to be the company that leads this digital transformation.
Traditional property investments
Buying traditional property is good, but the process can often be slow. At Esper Wealth we are using PropTech in the form of smart contracts to speed up the property process. This results in faster purchases and fewer costs paid out in fees.
Digital investments
Through blockchain technology we have opened up the door to tokenised investments resulting in the ability to invest into the global property market with modest levels of capital. Esper Wealth has partnered with the world's first ever property development company that is being funded exclusively through tokenisation. Through tokenisation investors can participate in property development on a pro-rata basis.
Meet the executive team
Robert Herring – Managing Director
Robert is a Co-Founder of Esper Wealth. He has 20+ years of experience working in investment sales. He has worked for HSBC and RBS in front office roles in the City of London, as well as a number of boutique finance houses. Robert is well versed in private equity. He has helped numerous start-ups secure the venture capital they need to develop and prosper. Robert is an experienced trader, having traded several financial instruments including FX, CFD's spread betting, and crypto assets. Robert holds a degree in business administration and professional qualifications in financial planning.
Janis Aukstars – Board Member
Janis is an established businessman who owns two medical businesses and a payment services firm that acts as an agent for an FCA-authorised firm. Janis has 20 years of experience managing companies including real estate. He is a board member for three other businesses, including Zilab and Esper Developments. The other company is a virtual currency exchange operator and a custodian virtual currency wallet operator with a full cryptocurrency licence. Janis is a blockchain enthusiast, having successfully designed his own fungible token, and he understands how the technology will dramatically change real estate in the ensuing years. This technology is set to be a game changer and that is why he co-founded Esper Wealth. Janis has a degree in business administration, a masters in economics and a masters in international relations and diplomacy.
Ryan O'Callaghan – Head of Sales
Ryan has 14 years of experience within the real estate sector working for several established brands. 10 years of this have been in an investment-related capacity administering advice to HNW investors in real estate and private equity. Ryan is highly connected being a master agent and distributor for various developers seeking early-stage funding. He has worked with developers sourcing land around the UK for energy-efficient homes. One of his key skills is identifying risk and return on more complex development projects. Though his passion lies in training and developing people to achieve their full potential.
Anthony James – Director of Business Development
Anthony has 20 years of business experience working for multinational organisations in the UK and Dubai. He is highly articulate and commercially orientated with over 5 years of experience in the real estate industry, Anthony has consistently been one of the top performers before moving into a managerial role. His strengths lie in business planning and execution, sales negotiation, and training. Clients see Anthony as professional and service orientated, as such he is a very good ambassador for any aspiring brand. Anthony is educated to a degree level and has professional qualifications in real estate with distinction.
Scott Cattell – Head of Investor Relations
Scott has been an investment professional for over 20 years. He has extensive knowledge of private equity and venture capital, having successfully helped several companies achieve early-stage investment. As part of the funding process, Scott has helped companies achieve full listing on the London and Hong Kong stock exchanges. He holds specific knowledge of capital funding for companies operating in the real estate sector. Scott is familiar with corporate lending for both public and private institutions. He holds specialist knowledge on non-recourse stock loans for publicly traded corporations.
Zilab – Geeks
Zilab is an experienced group of Web3 developers that designs and develops interactive web3 solutions using blockchain, AI, NFTs, loT, and cryptography technologies. The company works very closely with us to help build our PropTech. Zilab is a leading expert in blockchain development who enables application development on several blockchain networks for banking, property, gambling, and gaming. Zilab designs ICO token development, as well as cryptocurrency development services. This includes encrypted wallets and cryptocurrency coins, as well as secure and self-sufficient custom cryptocurrencies.