Is UK social housing a secure investment?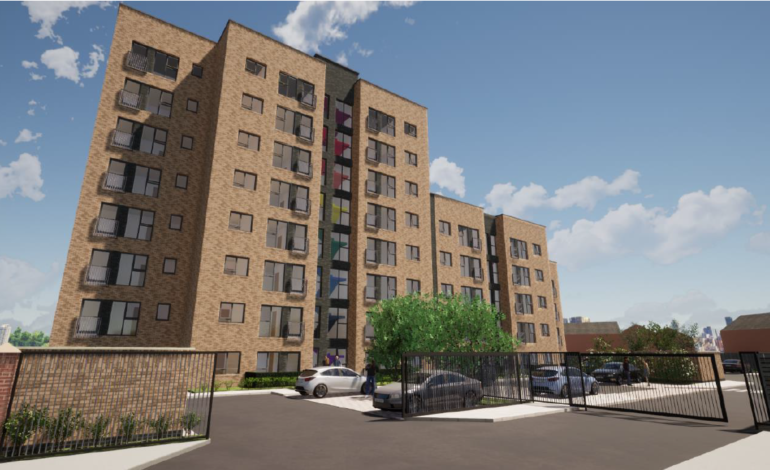 There is a housing shortage in the UK, as the population is increasing and not enough new homes are being built to meet this increasing demand. Hardest hit is the bottom end of the market where many of the properties are not fit for purpose. To compound the issue many of these properties are in the hands of private landlords who are charging rents that the lowest earners can't afford to pay. UK Social housing promises to tackle this by providing affordable long-term accommodation to tenants that need them the most.
In this article, we lift the lid on the UK social housing market, explaining what it is and how it works. We then answer the question is social housing a secure investment for participating investors.
What is UK social housing?
Social housing covers several property types. Simply put it is affordable housing made available by the government for those on who need it most. Social housing aims to ensure that lower income households has access to safe, affordable housing.
This type of housing is an alternative to the private rental sector. It offers cheaper rent prices, long-term tenancies and a stable place to live. This type of accommodation is provided by local councils, housing associations and registered charities.
What are the key points?
The main distinction between UK social housing and private landlord property relates to how tenants are chosen.
Social housing is provided to tenants who need it most. There is a priority list to protect the most vulnerable from homelessness, threat or eviction.
Whilst anyone in the UK can apply for social housing, there is an eligibility criterion. Preference is given to those with the greatest need. This need is determined by the local authority, charity or housing association that runs the scheme.
How does social housing work?
There are various elements to social housing. Below we provide a brief overview.
How is rent calculated?
The average local income is used to calculate the price of rent fairly. Unlike its counterpart in the private rental sector, UK social housing is not intended to generate profits. Instead, this housing is put in place to reduce homelessness and assist other vulnerable members of the public.
How are tenants selected?
Each local authority or housing association has their own eligibility policies. Usually they work of a priority list. This priority list fast-tracks people with the most pressing need.
Who are priority tenants?
Homeless people. This includes people legally classified as homeless or are being threatened with homelessness.
Disabled. Those with disabilities or medical needs.
Single parents. Preference is given to those with the lowest income.
Elderly people.
Those currently living in bad living conditions.
People living in overcrowded households.
Refugees, migrants and asylum seekers.
Young families on low incomes with dependent children. Again eligibility is determined by income and need.
How is social housing built?
A lot of social housing was built several years ago by the government to provide a service for tenants who were unable to buy. During the 80s and then subsequent years a lot of these properties were sold cheaply to existing tenants. This created a huge shortfall in the housing sector.
Whilst private landlords have filled the majority of this gap, rising property prices has made rental properties unaffordable for many. Currently there is a huge need for social housing.
The local authorities and housing associations are always on the lookout for new properties that fulfil this function. Newly built property is very desirable as they are built to a certain standard, are insulated correctly and require little maintenance. These properties are often designed according to the market's needs.
Importantly, local authorities can approve builds quickly for this type of accommodation and there are often institutional buyers for the end product as rentals are guaranteed on long-term contracts with the government.
Typically, the local authority or housing association is responsible for the upkeep of the properties. This makes it a passive investment which suits institutional investors.
What is the regulation?
The Housing and Regeneration Act 2008 created the Regulator of Social Housing (RSH). Any providers of social housing that is registered with the regulator are known as 'registered providers'.
Assetz Exchange which provides social property in and around Manchester explain; "Register providers have certain regulation criteria to meet and are exposed to the scrutiny of this public body.  This then enables them to access funding and grants for social housing as well as other benefits.  Not all providers of social housing and supported living accommodation are registered providers though, and investors need to be aware that registration of a provider does not act as an absolute form of assurance or quality of the counterparty.  Rather it provides an element of transparency." 
How big is UK social housing the market?
The market is a fair size. There is currently over £2 billion invested directly from REITs that specialise in social housing. There are also several privately listed companies which supply the market. The biggest social REITs are Civitas Social Housing and Triple Point Social housing.
The real market size is of course far bigger. There are currently around 4.4 million homes that fall under the criterion of social housing. This is a slight rise on the 2017 figures which stood at just over four million homes were rented from councils or housing associations in 2017. Of these, 1.6 million were council homes and 2.4 million were from housing associations.
What is the demand for social housing in the UK?
Following Theresa May's reference to building a "new generation of council homes to help fix our broken housing market" in August 2018, and the subsequent lifting of Housing Revenue Account borrowing caps, the sector began to consider a return to large-scale development of social rented housing.
The Government believed that lifting the caps would help councils to build around 10,000 new homes per year.
The Commons Library Research "Showed that authorities want to take advantage of the new borrowing freedoms, despite other barriers to development. These include limited grant funding and restrictions on the use of Right-to-Buy receipts."
"In preparation for the Comprehensive Spending Review, which was expected in 2019, the Chartered Institute of Housing (CIH), Shelter, NHF, Crisis and the Campaign for the Protection of Rural England, joined forces to call for a subsidy of around £14.6 billion per year over ten years to secure 90,000 new social rented homes annually over the period.
The March 2020 Budget announced an additional £9.5 billion in funding for the Affordable Homes Programme (AHP), bringing the total programme to £12.2 billion from 2021 for five years. The 2021-26 AHP is expected to deliver 32,000 social rented homes."
Is UK social housing a good investment?
This depends on your financial objectives as well as the specifics of the individual investment. Typically though social housing offers a different proposition to conventional real estate investing.
Investment security
One of the main advantages of social housing is your investment security. Social housing will always be rented out. Furthermore, as the contracts are often with the government, a housing association or a government agency, rent is guaranteed without void periods. Usually, the maintenance side is coved by the agency or association so there are no nasty surprises.
Passive income
Any property investor will tell you that renting out property isn't hassle-free. There are maintenance issues to deal with from time to time as well as finding tenants and keeping up to date with regulations. You can of course appoint an agent to do this for you, but that eats into your bottom line. With social housing, you can be confident of a secure passive income.
Many institutional investors such as pension funds are now choosing to invest in this asset class due to the stability it offers.
Investment return
Social housing offers a good stable income for investors. One area that should be looked into is its resale ability. Whilst property of this nature is intended to be held long-term there may come a time when you want to exit the investment. by being available to different types of buyers you are more likely to secure a fair market price.
How do I get involved?
There are two main choices. Either you decide to buy property directly yourself, or you can opt to invest indirectly through a fund. Several funds specialise in this market. One of the advantages of the indirect approach is you can chose to invest in a level that suits you. Another key advantage is that many of the funds are structured as a REIT and this comes with several tax benefits. If you want to know more about property funds, click on the link provided.