Crypto will stimulate the world property market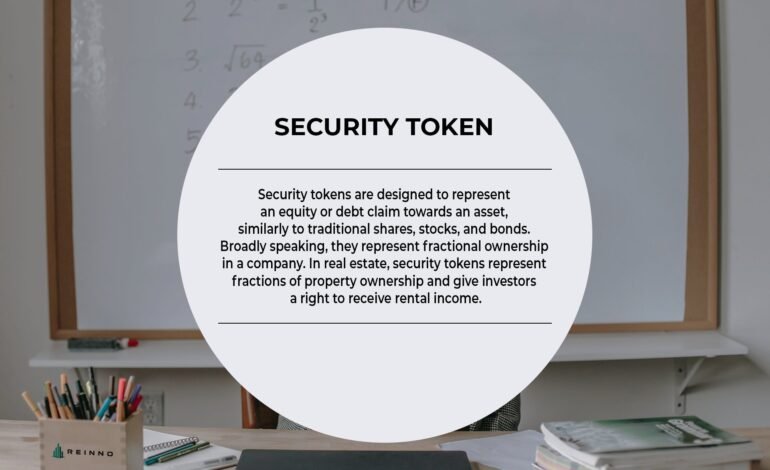 Important changes in crypto regulation will stimulate the world property market according to research by leading professor.
Cryptocurrency performance 2022
2022 proved to be a terrible year for crypto investors. Bitcoin and Ethereum, the leading coins, saw its price implode during the course of the year. Bitcoin and Ethereum saw its price drop by 65% and 67% respectively. Furthermore, the collapse of FTX, and the subsequent arrest of Sm Bankman-fried, in what seems like a Bernie Madoff-style fraud shook market confidence. This led several market commentators to question the validity of Crypto.
However, 2022 didn't prove to be all doom and gloom. A number of positives have emerged from the sector. Below we list the key positives.
Technology
The merge. Ethereum witnessed the successful implementation of the Merge, which moved the second-biggest blockchain from a proof-of-work consensus mechanism to a proof-of-stake consensus mechanism. This is big news for the industry as proof-of-stake is far more energy efficient. This has resulted in a 99.5% more efficient way of using Ethereum compared to proof-of-work which is notoriously bad for the environment.
Implementing Taproot upgrade. Bitcoin ticked along, with more nodes enforcing 2021's Taproot upgrade whilst adding some exciting potential use cases to the Lightning Network, through growth of the network and the announcement of Taro by Lightning Labs. Taproot is important as it offers the consolidation of all types of bitcoin transaction outputs into a singular Taproot output that will improve privacy by making different types of transactions indistinguishable. Furthermore it improves Bitcoin programmability and security.
Regulation
Whilst FTX has shaken the industry, the magnitude of investor losses will speed up and increase governmental regulation. This is a good thing. Currently, the majority of tokens or coins are very small and have very little substance. The intervention will likely result in many of these smaller coins going to the wall and what will emerge is a far more credible market in the longer term.
Mass regulation will see the doors of crypto opening up to mass adoption which will:
Assist fund managers in investing in crypto
Drive the price up of crypto coins
Result in adoption with the masses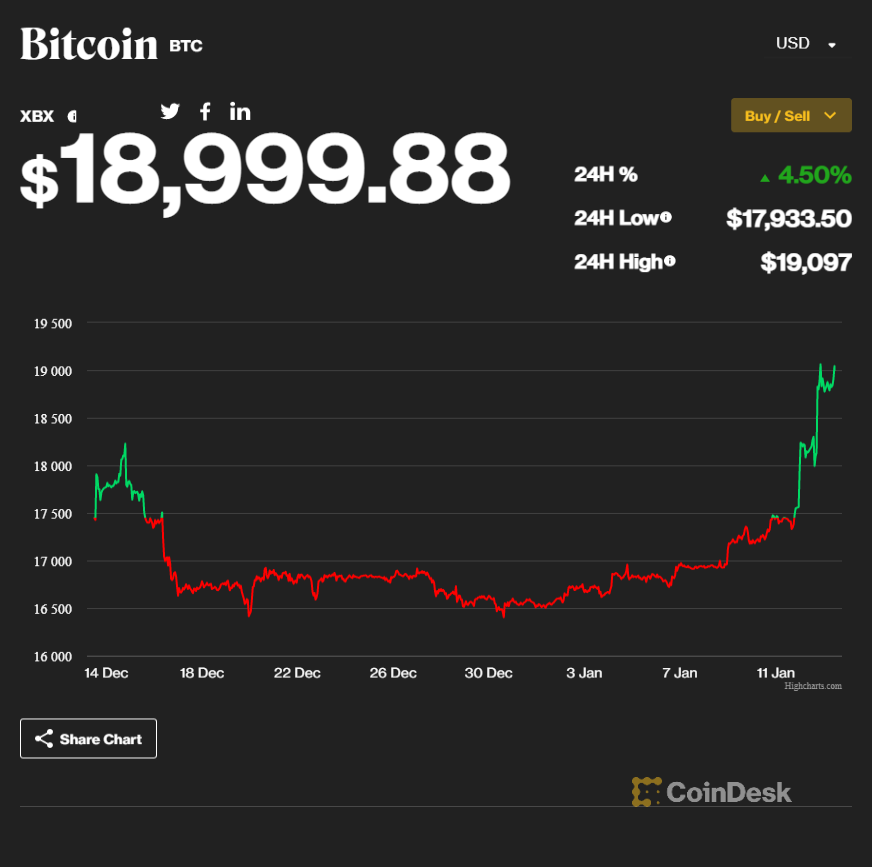 Russia to mass adopt crypto
Russian professor, Igor Belskikh, believes mass adoption of crypto will occur in Russia. This is due to several reasons:
There is a huge increase in interest in the digital form of the Russian Roble and Chinese Yuan.
Crypto has become a tool for transferring money internationally without exchange rate fees or tax payments.
Putin wants to push digital currency as a way of dethroning the U.S. dollar as the international reserve of currency.
Crypto is a way for Russia to get around the international sanctions which have been imposed on Russians due to the war in Ukraine.
Belskikh who is a senior professor at the Department of Economics and Finance at Plekhanov Russian university of economics stated that mass adoption will occur soon.
Why is this important?
Affluent Russians' have historically invested in the international property market. London in particular has been a major beneficiary of this. However, due to the current sanctions, this is no longer the case. Crypto offers a solution for getting around this due to the anonymity of transactions.
Tokenization of property
Tokenization of property can offer numerous benefits, with many experts predicting that it will stimulate the world property market.
What is tokenization of property?
Put simply tokenization of property is offering a digital representation of the property in a digital format. This means that there is an option of splitting the property into many individual parts. Alternatively, you could tokenize a property with only one token.
Tokenizing one property
When you tokenize a property with only one token, it is called an NFT. This stands for 'non-fungible token'. Under this option, a token is completely unique and there is no other token in the world that has the same characteristics. This is because the property relates to an individual property that has its title deeds uploaded on the blockchain.
Benefits of property NFT's
Uploading all information about a property on the blockchain will make it quicker and cheaper for prospective buyers to due their due diligence. This will likely result in faster transactions with lower fees to professional third parties such as solicitors. The UK land registry has been working since 2019 to put property onto the blockchain through its digital street initiative.
Benefits of tokenizing property through multiple tokens
In a previous article the token revolution and its effect on real estate we give a more in depth breakdown of the benefits of tokenization. The key advantages are:
Increased liquidity as tokens can be sold immediately on listed token exchanges
Fractional ownership is a way that is not possible from crowd funding
Globalisation of real estate
Increased market transparency
Faster and cheaper transactions this is due to smart contracts
Better security due to the immutable nature of blockchain technology
flexibility as investors can buy just for income, growth or both
better diversification as they can buy percentages of property in several locations
Other benefits
Tokenizing property doesn't just stimulate the property market. It can offer other advantages too. For developers the is an extra way of raising finance. Whilst for existing crypto investors the can invest in crypto which is asset backed giving them greater security.
Massively growing market
The tokenization of property is a massively growing market. The world economic forum predicts that over 10% of the worlds assets will be tokenized by the end of the decade. This will result in opening up the property market for everyone. This will stimulate the world property market in a way that has not been seen before.
Many international jurisdictions are starting to better regulate crypto exchanges. This is important for mainstream adoption as it will allow investors to participate with increased confidence.
Security token
Whilst tokenization of property has happened already there are unique ways of using tokenization to good effect. At Esper Wealth we have set up a separate company called Esper Developments.
Esper Developments offers tokenization with a difference. As opposed to having pro rata ownership of a property or a development, with Esper Developments you have pro rata ownership of the underlying company. This means you can invest in property development where there is typically far higher percentage returns on your capital.
Importantly, by structuring the company this way it is more tax efficient that listing a housebuilder or developer on a stock exchange.